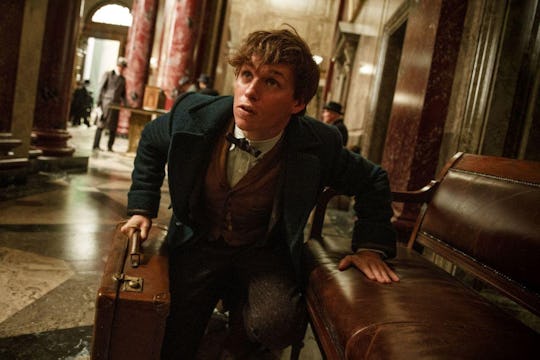 'Fantastic Beasts' Trailer Busted Out Lumos Maxima, & 7 Other Spells That Should Be In The Film
This morning, Warner Brothers released the highly anticipated Fantastic Beasts And Where To Find Them announcement trailer, and it's exactly what you want it to be. As is written out in a magical script, the trailer "invites you back to the wizarding world," and I for one could not be more excited to accept the invitation.
Although the movie is not a continuation of Harry Potter's story, it is directly inspired by the series, and J.K. Rowling has penned the screenplay, so you know it has to be good. Based on the Hogwarts textbook of the same name, Fantastic Beasts follows the story of Newt Scamander on his visit to New York. As it is with wizards, the trip goes somewhat awry when some of his aforementioned fantastic beasts manage to break loose.
The announcement trailer starts with a dark screen, and an utterance of two little words: Lumos maxima. For a Potterhead, hearing those two words is almost too much to handle. And for those who aren't as engulfed in the wizarding world, the spell shoots a ball of light out into space, illuminating the darkness. It's the simplest spell but one that has helped Harry Potter through plenty of challenges
With the reemergence of lumos maxima, we can be sure that other spells will be reprised in this spin-off movie. So, in addition to lumos maxima, here are 7 other spells we hope make a resurgence in Fantastic Beasts.