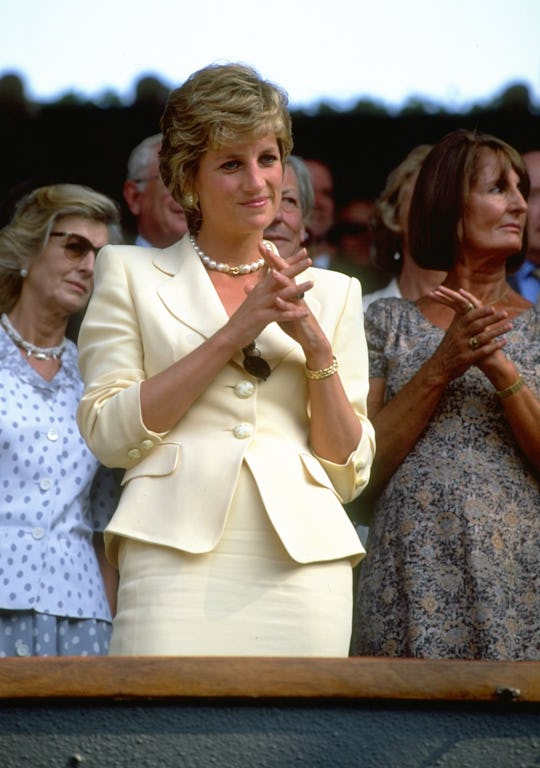 Clive Brunskill/ Staff/ Getty
'Feud' Season 2 Has Officially Been Announced
Ryan Murphy must have the most hectic schedule on earth: in addition to having fifty different shows on the air at the same time (okay, it just feels like fifty), he also has those shows locked in for seasons to come. Despite the fact that the first season of Feud hasn't even premiered yet, the second season is already confirmed. And not only is the next season being planned, the theme of the season has already been announced. While Season 1 will be all about Hollywood legends Bette Davis and Joan Crawford, Feud Season 2 is all about royalty.
It was announced that Season 2 would tell the story of Prince Charles and Princess Diana. The ten-episode season is set to premiere in 2018, which is still a fairly long way off. That means details are scarce, but anyone who lived through the royal divorce drama in real life is probably at least a little familiar with the situation already.
Murphy will write Feud: Charles and Diana alongside Jon Robin Baitz, who is known for such projects as The Slap and Brothers & Sisters. The incredibly early renewal for the series definitely bodes well; it makes it sound like the network has a lot of faith in the first season. All that excitement will make the wait for Season 2 feel even longer.
Before the announcement, Murphy had made it clear that he wasn't interested in repeating the themes of Season 1 when it came time for Season 2. In an interview with The Hollywood Reporter, he said, "I don't want to do another woman to woman feud, and I certainly would never do another Hollywood feud because I don't think you can top Bette and Joan. I'm interested in this show being a two hander that's really about the human dilemma of pain and misunderstanding. And I think you need a long period of time, maybe twenty to forty years, to have a big back story."
Choosing to focus on Charles and Diana makes sense when you look at it from that perspective, and it's sure to be a story that appeals to a lot of fans. Princess Diana is still a hugely popular public figure though her tragic death occurred twenty years ago. In both Feud and American Crime Story, Murphy showed an interest in delving deeper into very familiar stories to find new insight. He proved that well-known events like the O.J. Simpson trial or the struggles of aging actresses could still have a lot of resonance years later. Focusing Season 2 of Feud on Charles and Diana follows the same trend.
Until then, it's time to speculate about casting decisions. Which actress from the Ryan Murphy stable will take on the Princess of the People? Lily Rabe could certainly carry a season all on her own.