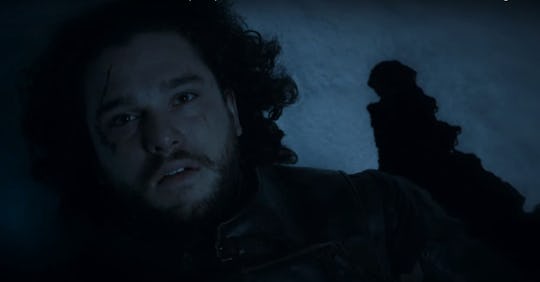 First 'Game Of Thrones' Season 6 Trailer Is Here, So Winter Is Coming For Real — VIDEO
Brace yourself Jon Snow fans: The first trailer for Game of Thrones Season 6 went live Thursday, and winter is officially coming! While HBO isn't giving offering up any answers about Jon Snow's fate — at least not yet — he is featured prominently in the 40-second teaser, though the ominous tone of the trailer, the violent footage, and the less than optimistic voiceover (done by veteran actor Max von Sydow, and voice of the Three Eyed Raven), isn't exactly promising.
We watch. We listen. And we remember. The past is already written. The ink is dry.
In addition to Snow, we see Bran, who we haven't seen since Season 4. We see Starks dying, Joffrey being poisoned, the white walker king — um — doing things undead kinds go, and Dany riding her dragon. Then someone (possibly Bran) tells us "they have no idea what's going to happen." And they are right. We have no damn clue what is going on: Even hardcore GoT fans don't really know what to expect, since this the first season the show's narrative will extend beyond the books (written by George R.R. Martin's).
Game of Thrones Season 6 will premiere on HBO in April.
Image: GameofThrones/YouTube