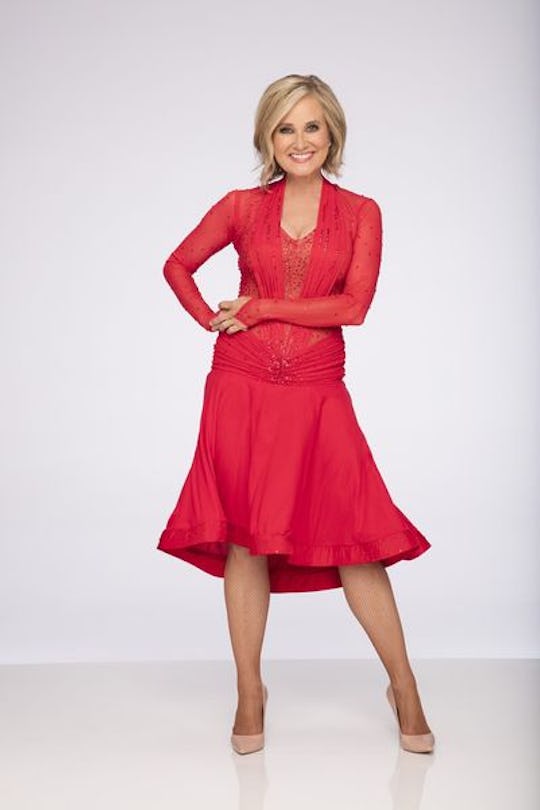 ABC
Florence Henderson's Cameo On 'Dancing With The Stars' Is Everything
Monday night on Dancing With the Stars was TV Night, and Maureen McCormick kicked things off dancing to, you guessed it, The Brady Bunch theme song. But that's not even the best part. The best part was Florence Henderson's cameo on Dancing With the Stars, which was absolutely everything. The super-fun number started off with the erstwhile Brady Bunch mom and "lovely lady" speaking that oh so quoted line, "Marsha, Marsha, Marsha!" before the routine took off. I honestly barely remember what the actual dance was like, because I was took distracted by the fact that Henderson and McCormick look almost exactly the same as they did 40 years ago.
In an interview with Us Weekly, McCormick said that Henderson, who has competed on the show herself, has been supportive of her from the very beginning. "She's 100 percent behind me and telling me to have fun and dance my booty off and that she's right there with me!" she told the magazine. Henderson even stood by McCormick and her partner Artem Chigvintsev as they interviewed with Erin Andrews after their performance and received their scores. It was just so nice to see the tv mom and daughter still have such a close relationship in real life.
After a disappointing first dance, it was also nice to see that McCormick has made some major strides in her technique and her execution. The judges all agreed that she was much improved on Week 2. "Your confidence was much better," Len Goodman said approvingly. Julianne Hough agreed, "You are so much more relaxed." She also said that McCormick looked less like a "deer in the headlights." Perhaps it was that she'd had more practice, was a little more comfortable with her partner, or was simply more at her ease with her "mom" there, but her newfound chill resulted in improved scores. First week, McCormick earned a somewhat disappointing 22 points out of a possible 40. This week, she got two sixes and two sevens, making for a much improved 26 points.
There's little hope that McCormick will overtake dancing heavyweights like Laurie Hernandez, but I hope that she makes it for the next several weeks because she is so endearing to watch.