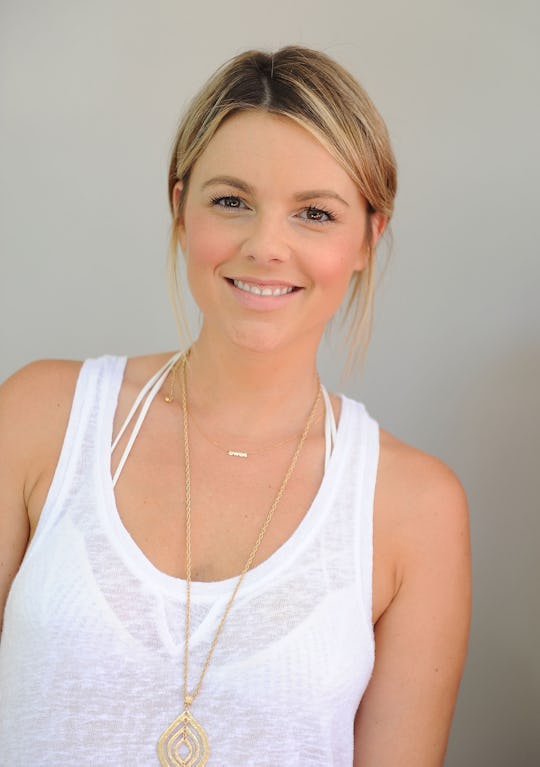 Former 'Bachelorette' Ali Fedotowsky Pregnant With First Child With Kevin Manno, & She's PUMPED
Kaitlyn Bristowe might not be with child — as Chris Harrison tried to imply during The Bachelor's live post-show when the former Bachelorette said she was participating in sober January — but there's some baby news elsewhere in The Bachelor universe. Ali Fedotwosky is pregnant with her first child, as Us Weekly exclusively reports. The reality star, who also has gained notoriety as a TV host since her stint on the ABC series, is engaged to Kevin Manno, a radio and TV host.
Fedotowsky has been quite vocal about her desire to have children since getting engaged to Manno in September. She told People following the announcement of her engagement that the couple hoped for a quick wedding process so they could have children ASAP. "I'm really open about my life, and we want to have kids," she said. In fact, the couple was so ready for children that she clearly reversed their previous desire to "have that bride experience before having a family."
The reason why the wedding didn't happen first? As she said in a statement released to Us Weekly:
You see, last year, when we started planning our wedding, we couldn't find any good ring-bearers or flower girls, so we decided to make our own.
That's a joke, of course. As she continued:
Ha! Kidding. But really, we are so ready to be parents and already love our little one more than we could have possibly imagined.
Indeed, she could not be more excited about her announcement. Not only did Fedotowsky also say in her statement that she's "in awe by my body every day and blown away at every ultrasound. I think, How the heck did we make that?!", but she's clearly pumped to see her family grow. As she tweeted Wednesday:
Considering Fedotowsky told People she wants two children (so her first isn't "an only child"), here's guessing she'll have to add another emoji to that tweet soon.
Image: Angela Weiss, Chelsea Lauren/Getty