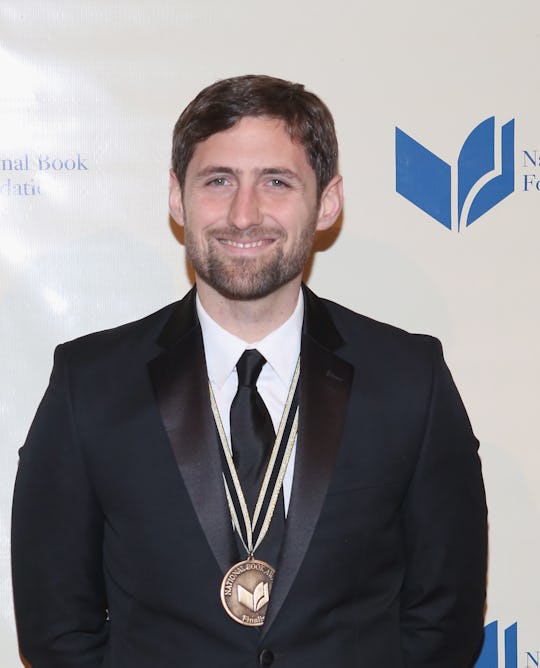 Former Marine Phil Klay's Tweets Made 4 Near-Perfect Arguments For Helping Syrian Refugees
In response to the bill passed Thursday by the House of Representatives that would make it significantly more difficult for those seeking asylum to enter the U.S., former Marine (and award-winning author) Phil Klay took to Twitter to discuss Syrian refugees and respond to the vote. While the issue of refugee screening and resettlement has been a hotly-debated issue for a long time, the ISIS-led terror attacks in Paris of Nov. 13 pushed it to the forefront of the national conversation with politicians from both parties having strong — and often controversial — opinions about whether Syrians should be allowed into the U.S. But in a series of 17 tweets, Klay reminded everyone on Twitter what it really means for this country to deny assistance to refugees, and why that absolutely matters.
Drawing on his own experience in the military, Klay spoke about what it says about American values when our elected officials overwhelmingly vote against doing the very thing they are supposed to stand up for: the U.S. leading the fight to protect freedom and priding itself on being "the home of the brave". There's no doubt that the threat of terrorism is real, and the need to ensure our own security, but Klay makes a compelling case that it shouldn't hold us back from helping those who need it. Here are the four most persuasive points in his perfectly succinct argument:
Protecting Your Country Is About Protecting American Values
As a former Marine, the notion of serving his country is important to him. But as he points out, it's not just about fighting for only for physical safety:
Granting Asylum Should Not Be A Partisan Issue
Klay also takes issue with the idea that this has become a right-left issue, when it should be one that transcends party lines. Granted, he quotes Reagan while making this argument, but still:
Germany Is Doing What The U.S. Should Be
Despite all the values America has historically considered itself to hold dear, Klay points out that when Syrian refugees needed a country to step up and help, it was Germany, not America that did so. Is that really what we want?
We Need To Lead, Not Retreat
Extremism flourishes when countries who could help close themselves off in their own self-interest. Klay argues that by standing up against ISIS and being a leader in the fight against terrorism — despite our own fears — we would be staying true to all of the beliefs and values American has always claimed to be built upon:
Then he concluded by naming an organization that helps refugees. Even if the U.S. hasn't been a class act in this situation, Klay certainly is. Check out his complete Twitter essay below:
Image: Robin Marchant/Getty Images Entertainment