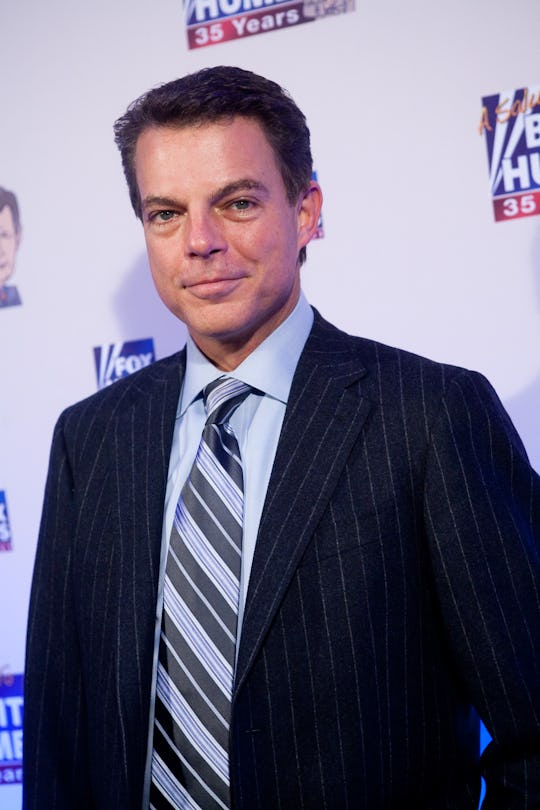 Brendan Hoffman/Getty Images Entertainment/Getty Images
Fox Anchor Defends CNN From Trump
Unity of an unexpected nature is occurring in the wake of a Donald Trump presidency. Specifically, that unity is between two very different sides of the same coin. After a discombobulated press conference on Thursday, Shepard Smith, a Fox News anchor, defended CNN reporter Jim Acosta from Trump, specifically Trump's "fake news" claims against the reporter.
It all started with Acosta attempting to pose a question to Trump about his ties with Russia. Before he could do this, however, Trump became combative, taunting: "Your ratings aren't as good as some of the other people that are waiting." After Trump attempted to justify the situation, Acosta then asked for a follow-up question, causing Trump to confer with his staff, then taunt: "Should I let him have a little more? What do you think, Peter?" This ultimately devolved into Trump's "fake news" debate with Acosta and Trump "attacking [the CNN] network."
This unwarranted behavior led to Smith defending Acosta on-air. Smith argued,
[Acosta is] an accomplished reporter, a guy I've never met, but a good reporter, I mean, treating him like he's — I'm not even gonna use the word. ... It's crazy what we're watching every day.
Smith's frustration with Trump was palpable. "[Trump] keeps repeating ridiculous throwaway lines that are not true at all and sort of avoiding this issue of Russia as if we're some kind of fools for asking the question," he said. "Really?"
Watch Smith's statements below:
This revelation is especially remarkable because it seems that Fox is the only network Trump trusts. In lecturing Acosta at the press conference, Trump went off on a tangent, saying:
I watched this morning a couple of the networks, and I have to say, Fox & Friends in the morning, they're very honorable people. They're very — not because they're good, because they hit me also when I do something wrong. But they have the most honest morning show. That's all I can say. It's the most honest.
Post-press conference night, Trump's Twitter account had yet to comment on any of the exchanges that had occurred that afternoon. On Thursday morning, however, prior to the event, he had tweeted accusations and defenses about the topic: "FAKE NEWS media, which makes up stories and sources, is far more effective than the discredited Democrats - but they are fading fast!"
This issue, though, is anything but "fading." The longer Trump avoids answering them, The more the press' questions will likely just intensify. Though Trump has given the media an overflow of issues to address, these "fake news" allegations have definitely risen to the top of everyone's concerns.