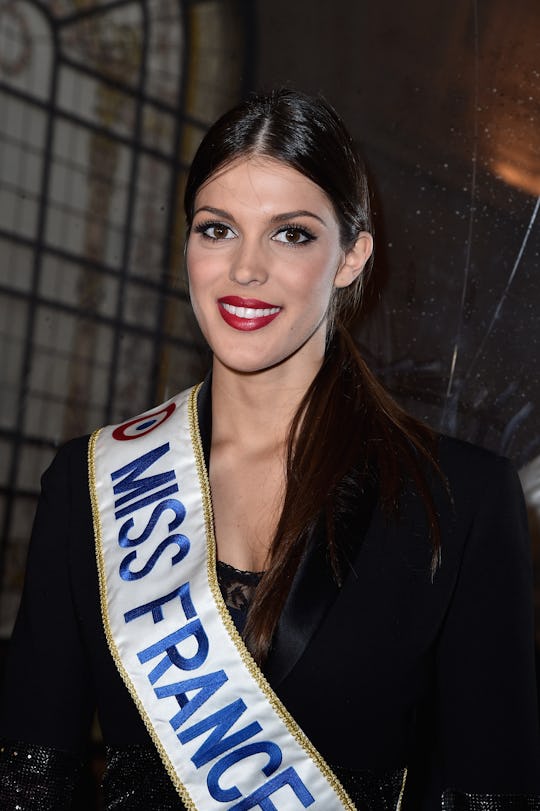 Pascal Le Segretain/Getty Images Entertainment/Getty Images
France's Iris Mittenaere Wins Miss Universe
On Sunday, the 65th Miss Universe competition took place, with 86 women from around the world vying for the top spot in the international pageant. Preliminary festivities kicked off as early as Jan. 17, and contestants took part in swimwear rounds, parades, and national costume reveals, with each contestant bringing their own personality and culture to the show. But on Sunday night, the Miss Universe crown went to only one of the many talented women involved: In a shower of confetti and raucous cheers, Iris Mittenaere Miss France, was crowned the 65th Miss Universe, ahead of 85 other competitors.
The competition took place in Manila, the capital of the Philippines. Three days of interviews, along with preliminary competitions, helped determine the semi-finalists that went on to four competitions: Both fan votes and judges' decisions cut the number of women competing for the Miss Universe crown down to the top 13 competitors. During the final night, that number was whittled down to the top nine, then the top six, and then the top three women as contestants were slowly eliminated from the competition. Finally, with just Miss Colombia, Miss France, and Miss Haiti as the last women standing, Miss France was announced as Miss Universe 2017.
Despite his infamous flub in naming the wrong competitor as the winner in 2015, host Steve Harvey was back to host the three-hour special this year, and (luckily) accurately named Miss France the winner — and she definitely deserved it: Answering questions gracefully and stating that while she had failed several times in her life, she had been inspired to get back up and push through, she proved she was worthy of the crown, despite the fierce competition.
Mittenaere will reap quite the rewards from her win: According to Bustle's Rosie Narasaki, the 2017 winner can look forward to a year's salary, along with paid room and board in a New York City apartment for a full year. (As someone who paid rent in New York State for just half a year, let me tell you, that is lavish indeed.) Miss Universe 2017 will also have a personal stylist, all of her living expenses paid for, and she'll automatically gain representation by the talent agency WME IMG, which should help her score plenty of career opportunities and gigs. Mittenaere will also be given a platform with which to raise awareness of her favorite philanthropic causes. Clearly, winning the Miss Universe competition is nothing to be scoffed at.
To win the pageant, Mittenaere had to beat out contenders from around the world, with top finalists from Thailand, Colombia, Haiti, Kenya, and the Philippines. The final three were selected based on their answers to questions from the judges, and the final Miss Universe got a final chance to prove herself with a last walk.
Congratulations to Iris Mittenaere on her win — it's gonna be a big year.