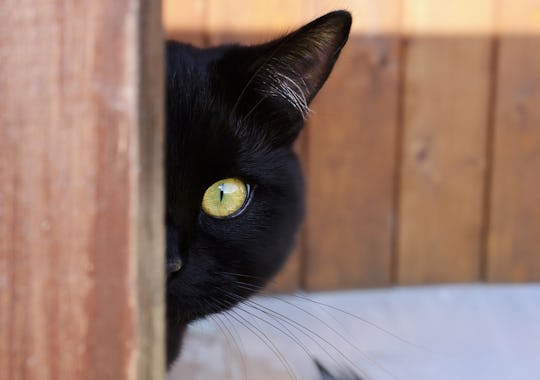 luckat/Fotolia
Friday The 13th Instagram Quotes If You're Feeling A "Little Stitious"
Friday the 13th is the day when all superstitions come to a head. Whether it's people running at the sight of black cats or just refusing to make life decisions, this day makes some people feel like they're walking on thin ice. Of course you'll want to take part in the day by sharing on social media, so here are some hilarious Friday the 13th Instagram quotes you can use to caption your most sinister pictures.
While you may attribute the day's superstitions to the infamous Friday The 13th horror flicks, it turns out that the day is just a combination of historical myth and religion. The number 13 has been believed to be unlucky, noted Newsweek, because Judas was the 13th guest at the last supper and Friday being the day that Abel killed his brother Cain. Through the years, the article noted, the superstitions surrounding the day evolved and even spurned the blockbuster Friday the 13th movie franchise.
But whether you believe in the superstitions or not, it's always fun to be a part of the action on social media. So to commemorate the day Instagram style, here are some witty quips to caption your pictures with that will leave your friends in stitches. (Hopefully the good kind. You know, the pretend kind. Not any caused by actual damage.)