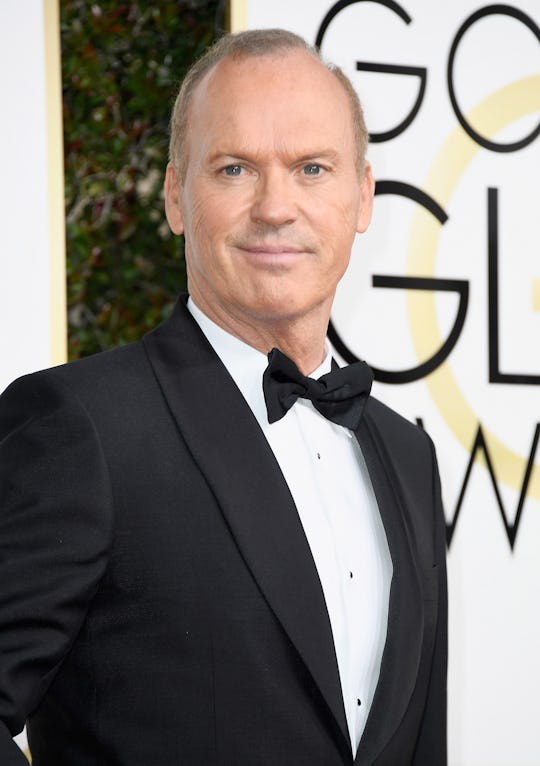 Frazer Harrison/Getty Images Entertainment/Getty Images
The Funniest "Hidden Fences" Jokes From The Globes
Some presenters suffer more struggles than others on award show night, and the 2017 Golden Globes claimed a victim pretty early on. Michael Keaton got tongue-tied (at best) or just started conflating black movies (at worst) and accidentally announced Octavia Spencer as starring in the movie "Hidden Fences" instead of Hidden Figures. Twitter, of course, came through with the funniest reactions to Michael Keaton calling Fences "Hidden Fences" at the Golden Globes.
Fences, for the record, is an entirely separate movie, based on the August Wilson play of the same name, and starring Viola Davis. (Davis went on to win the award for Best Supporting Actress in a Motion Picture.) Hidden Figures is another period film, spotlighting the contributions of three black women working as mathematicians at NASA for Project Mercury and the Apollo 11 missions in 1969. They were both incredibly important and moving films about black life in Civil Rights Era America. But they were very different movies in just about every other way.
And unfortunately, Michael Keaton was the second white person to make the mistake at the Golden Globes. During the pre-show, Today Show correspondent Jenna Bush-Hager made the same mistake in an interview with Pharrell, congratulating him on his nomination for Best Original Score on the movie "Hidden Fences." (Pharrell was actually nominated for Hidden Figures.) This gaffe in particular provides excellent potential for a reaction gif.
The uncomfortable mix-ups underscore a serious problem in Hollywood, and embody the worst stereotypes of clueless, powerful white people refusing to pay a modicum of respect to the work of people of color. Like, for example, the baseline effort of being able to tell their movies apart. But Twitter swiftly picked up the cringe-worthy moment and spun it into some of the night's best jokes. (With Michael Keaton and Jenna Bush-Hager as the butts, natch.)
If the Oscars weren't such a buttoned-up awards show, owning up to this moment might have been great opportunity for joke fodder there. But considering it's pretty much the least subversive installment of the awards show season, that seems pretty unlikely.
Personally, I would love to see a movie made about the indomitable spirit of Black Twitter, constantly forced to save white folks from themselves with grace and humor, while we bumble along. But that doesn't seem like a project likely to be greenlit either.
Basically, it would be great if white folks in Hollywood could try like, two percent harder at maybe getting the names of black films right, once they finally start nominating them.