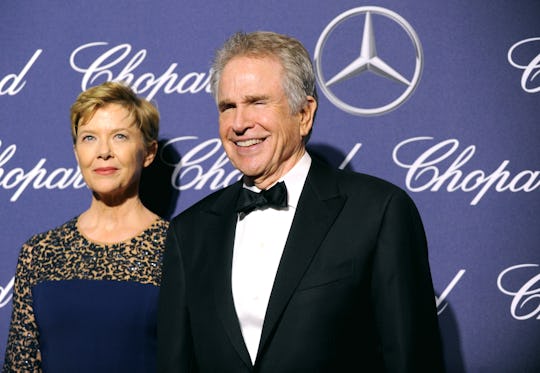 Emma McIntyre/Getty Images Entertainment/Getty Images
The Best Tweets About Warren Beatty's Oscar Mix Up
Warren Beatty is a man of many talents. But presenting Oscars may not be one of them. During the 2017 Academy Awards on Sunday night, the actor announced La La Land the winner of Best Picture when, in fact, Moonlight had rightfully won the award. And Twitter was quick to jump on the error with funny tweets about Warren Beatty's Best Picture mix up.
Going into the Sunday award show, La La Land was the favorite to win. As Variety reported, La La Land received 14 nominations, tying with Titanic and All About Eve for the most nominations. So when Beatty announced the musical as the winner of Best Picture, no one was really surprised. (Though, a number of people were pretty pissed.) As producer Marc Platt was taking his turn at the mic, the cast and crew of La La Land began to turn and whisper behind him. Eventually, fellow producer Fred Berger thanked his support system before saying, "we lost, by the way." It was producer Jordan Horowitz who took to the mic to announce that the card was wrong and Moonlight was the rightful winner of the coveted Best Picture award. It was clearly a tough truth to accept, but the La La Land cast and crew were very graceful.
So just how did this mistake happen? After the mistake was revealed, Beatty stepped up to the mic and said he was handed the wrong card. As he explained to the audience and viewers at home:
I opened the envelope, and it said "Emma Stone: La La Land." That's why I took such a long look at Faye, and at you. I wasn't trying to be funny.
It's a logical explanation. The Best Actress Oscar was awarded right before Best Picture. So it is possible Beatty was handed the wrong envelope. And, because the internet is full of detectives, many people defended his story on Twitter.
But even if it was an innocent mistake, viewers at home are vicious and unwilling to let the award-winning actor get off that easy. Because, I mean, what else do we have to do with our lives?
Some were quick to come up with their own conspiracy theories.
Many compared Beatty's mistake to Steve Harvey's Miss Universe snafu of 2015, in which he mistakenly announced Miss Colombia the winner over the rightful victor, Miss Philippines.
And some couldn't help but bring up the 2016 Election.
Yeah, you can always rely on Twitter to make an awkward moment slightly more comfortable.