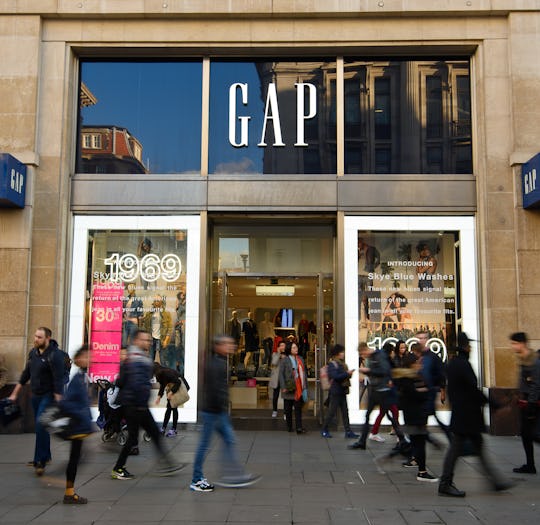 Ben Pruchnie/Getty Images News/Getty Images
Super Cute Shoes & Tees Are Over Half-Off At Gap's Easter Sale
If you're anything like I am, then your favorite part of most any holiday — besides the next day clearance on candy — is the legit excuse it gives you to shop 'til you drop. In my humble opinion, if anything, you're actually saving the family money by making the most of stores' mega discounts this Easter. Plus, holiday sales are the perfect opportunity to stock up on basics in bulk, seasonal items for next year, and even a little something for yourself. So, if you're wondering what to get at the Gap Easter sale, then you're in luck, because there's pretty much something for everyone.
Right off the bat, the official website for The Gap offers quite a few discounts just for being a customer. For instance, "sign up for emails for exclusive offers, new arrivals, and more — plus, receive a welcome offer of 25 percent off regular price styles online," as is posted on the site's main home page. But for the egg-cellent extravaganza, get ready for some serious savings: you can earn $20 in Gap Cash for every $50 or more you spend through April 4, and this applies to both online and in-store purchases, according to The Gap's offer details.
For an online exclusive deal, you can use the code SPRING to receive an extra 20 percent off sale items, which are already marked down to up to half off. They're also offering free five to seven day "Every Day Shipping," according to details on the site. This code is only valid from March 27 through April 3. If you're looking to participate in The Gap's "Fill Your Basket Event" in stores, get 50 percent off of your purchase from March 23 through April 1, as is also noted on The Gap site. Of course this is just the tip of the proverbial savings iceberg, so check out what kinds of things you should get at the upcoming The Gap Easter sale.