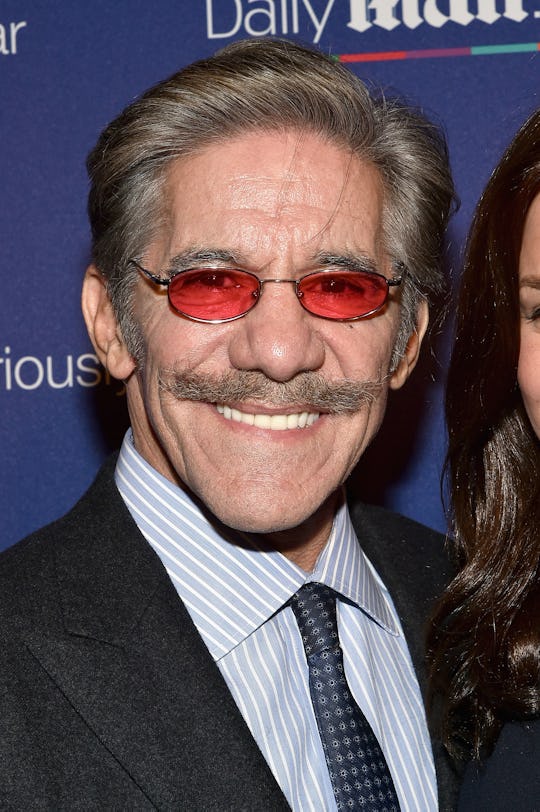 Mike Coppola/Getty Images Entertainment/Getty Images
Geraldo Rivera Claims Trump Tape Isn't The Only One Out There & The Controversy Continues
Just when you thought the 2016 election season couldn't get any weirder, any lewder, any less appropriate for the impressionable eyes and ears of our youngest citizens... you are proven wrong again, because Geraldo Rivera. That's right. Former talk show host and frequent Fox News commentator Geraldo Rivera claims the Trump tape isn't the only one out there, because Rivera himself apparently has a 'stache, err, a stash.
"I have interviewed Donald Trump many times and been with him many times and I have tapes," Rivera said on Sunday during a Fox News' The Five appearance. "My brother and I have been starting to go through the tapes now and there are statements that, in the context of the current climate, would be embarrassing."
Rivera hasn't yet revealed what, precisely, is on these tapes. His description of statements from the Republican presidential nominee that would be embarrassing "in the context of the current climate" doesn't sound particularly tantalizing, frankly. In contrast, the instantly infamous Access Hollywood tape that was released by The Washington Post on Saturday is embarrassing (not to mention disgusting and shameful) in any climate. In it, Trump brags in vulgar terms to television host Billy Bush about sexually pursuing a married woman, kissing women without their permission, and boasting that "you can do anything" to women if you're "a star."
In the The Five interview, Rivera also said that Trump's campaign was on "life support" prior to the release of the tape, and that following the release, "I think that you're almost flat-lining. He needs a miracle tonight [in the debate]." He also suggested that Trump should apologize to the "wives and daughters" of America.
Rivera isn't the only one unearthing recordings of Trump that might further derail his campaign. On the heels of the Access Hollywood tape, CNN released multiple recordings of Trump during conversations with radio host Howard Stern. The files were compiled in an easily accessible format so that anyone can peruse them. In one tape, Trump says that as the owner of the Miss Universe pageant, he can "sort of get away with" entering the backstage room when "everyone's getting dressed" and the women are "standing there with no clothes."
In another Stern interview, Trump confirms that he would have "no problem" having sex with a 24-year-old woman. Stern then asks whether Trump has an "age limit," to which Trump responds, "I don't want to be like Congressman [Mark] Foley, with, you know, 12-year-olds." (Well, that's a relief.)
As for Rivera's tapes, they probably won't contain another bombshell like the one released last week. On Monday, Rivera Tweeted an update, stating that the only relevant tape he has found so far is a "vicious tirade" about Rosie O'Donnell.
We've already heard enough Trump tirades against O'Donnell as is. One can only hope that come November, Trump and his tirades will quietly exit the headlines, or at least learn how to tame themselves for the sake of the White House.