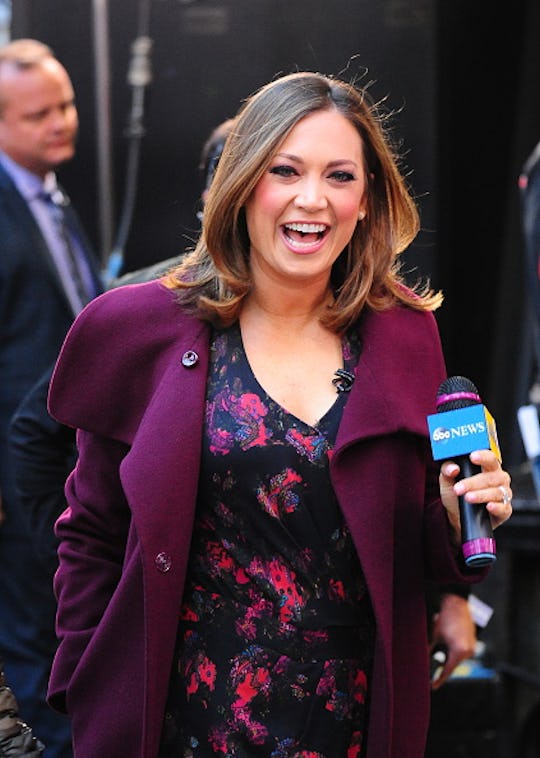 Ginger Zee Needs To Win 'Dancing With The Stars,' & Here Are The Reasons Why
After earning the competition's first perfect score on last Monday's episode of Dancing with the Stars for her Viennese Waltz to Whitney Houston's "I Have Nothing" with partner Val Chmerkovskiy, Ginger Zee is looking more and more like the favorite to take home that coveted Mirror Ball trophy. Week after week the new mom and fan favorite has enchanted the judges and the audience with her increasingly ambitious routines. So, the reasons Ginger Zee will win Dancing with the Stars really shouldn't come as much of a surprise.
Zee took a step back slightly a couple of weeks ago with her interpretation of Janet Jackson's "Nasty." While she certainly didn't blow the routine — Carrie Ann Inaba said she was very well0rehearsed — she didn't knock the judges off their feet, either. The judges agreed that she didn't give the dance enough punch, and simply wasn't "nasty" enough to truly embody Janet — Ms. Jackson if you're nasty. Truth be told, Zee may simply be too sweet for that routine, which is perhaps why she fares so much better when she is dancing romantic waltzes. She earned her first top score with her waltz on Disney Night as Belle, and this past week she proved just how well she can connect emotionally with the song "I Have Nothing", which earned her straight tens. "It was perfection!" Inaba cried.
So, why should Zee take home that trophy?