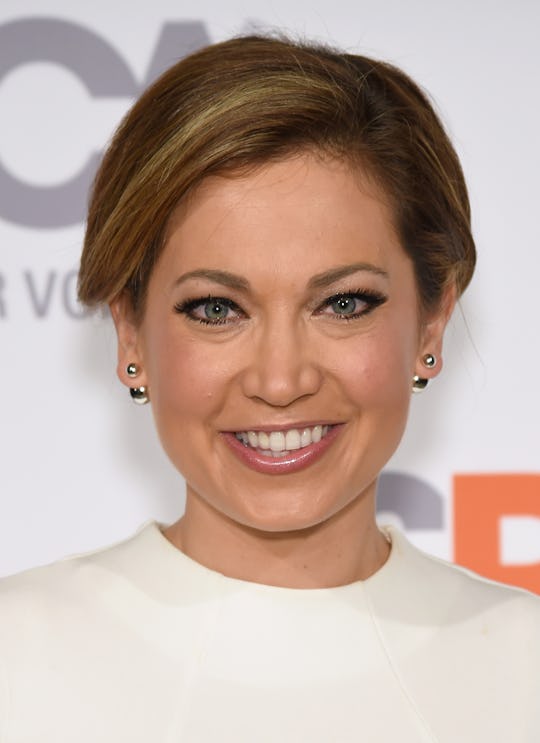 Dimitrios Kambouris/Getty Images Entertainment/Getty Images
Ginger Zee's Perfect Score On 'Dancing With The Stars' Puts Her At The Front Of The Pack
Last week, Ginger Zee pulled to the head of the competition on Dancing with the Stars by earning the first perfect score of the season. Already a fan favorite, she proved herself as a serious dancer and definitely a contender to win the Mirror Ball trophy. On Monday, a day after her first Mother's Day as a mom, Zee and partner Val Chmerkovskiy pulled in another perfect score on Dancing with the Stars to their sensual Argentine Tango to "Telephone" by Lady Gaga, putting her at the top of the leaderboard.
Ginger Zee has charmed the world week after week with her commitment to the competition, her wonderful dancing, and of course her adorable baby son Adrian and enthusiastic cheerleader husband, Ben Aaron. On Disney Night, the judges proclaimed Zee's waltz as Belle from Beauty and the Beast to be the best dance of the season. She suffered a slight setback when she attempted to embody the inimitable Janet Jackson on "famous dances" night, to Ms. Jackson's iconic song "Nasty." She simply wasn't "nasty" enough to make the dance really believable. It's for this reason that I worried a little bit for my favorite sweetheart this week, when the pair talked about the sheer sexiness of their tango.
It turns out that my worrying was completely unfounded because Zee and Chmerkovskiy completely knocked it out of the park. All three judges awarded the pair 10s for a perfect Argentine Tango. While she might not have been able to tap into her naughty side for the Janet Jackson dance, Zee proved to everybody that she's not the innocent little lady we all thought she was with her sensual performance on Week 8.
So far, Zee and Chmerkovskiy are the only couple to earn two perfect scores in a row, putting them solidly at the top of the leaderboard. From the beginning of the competition, Ginger Zee has been a favorite with the audience, probably due to her infectious smile and incredible energy. Balancing a new baby, a full time job, and a dancing competition, Zee's schedule makes me both incredibly jealous of her work ethic, and pity for what must amount to about 2 and a half hours of sleep a night.
So will she win the competition and make it all worth it? It's definitely a possibility.