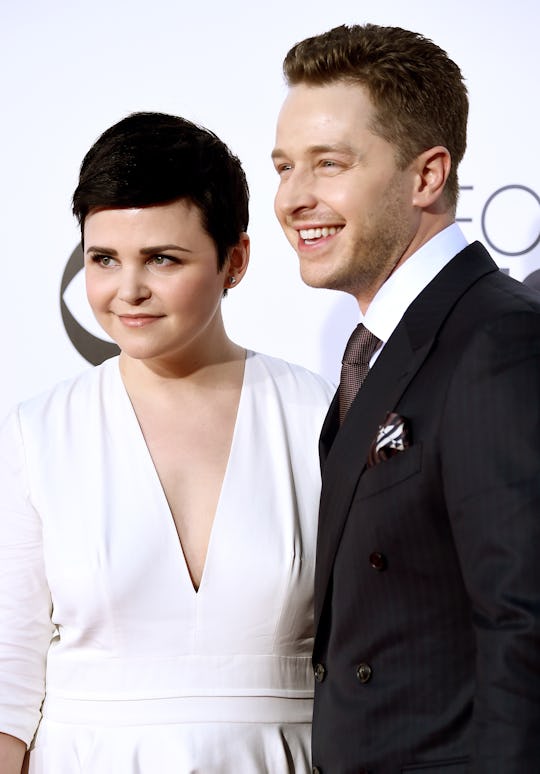 Frazer Harrison/Getty Images
Ginnifer Goodwin & Josh Dallas Are Expecting Their Second Baby, & It's A Real Life Fairytale
Real life fairytale couple — and co-stars in Once Upon A Time — Ginnifer Goodwin and Josh Dallas are expecting another baby. Goodwin (37) and Dallas (33) already have a 17-month-old son, Oliver Finlay, but it seems the two will be expanding their family for Baby No. 2. (How's that for a "happily ever after?")
In a recent interview with People Dallas spoke about his wife's parenting abilities:
It's extraordinary because she is, literally, the greatest mother that I know...[and] it's extraordinary to have your partner, who you've known all this time, blossom into this woman … who is so nurturing, so caring and just so cool. She's so cool and she's a cool mom. It's great.
And it would seem the admiration is mutual. In an interview with Us, Goodwin referred to Dallas as her "knight in shining armor" because of his commitment to fatherhood.
The actor and actress got married in April 2014, when Goodwin was eight months pregnant with Oliver. While we don't when Goodwin is due — or whether this kiddo will be a boy or a girl — we are just thrilled to see the Hollywood power couple so happy about parenting, and about each other. And it seems their fans agree:
Snow White and Prince Charming couldn't have planned it better themselves!
This story is developing...
Image: Frazer Harrison/Getty Images