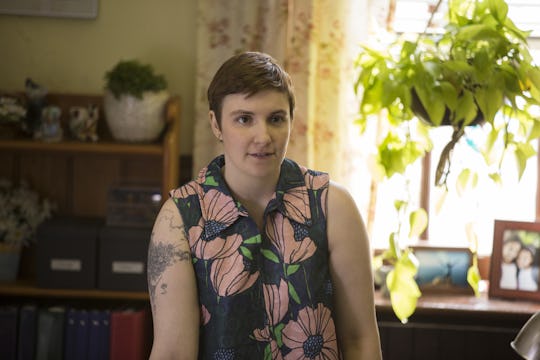 'Girls' Season 5 Teaser Features Lena Dunham Dance Moves You're Gonna Want To Learn
Hannah Horvath has definitely grown up on Girls. We first fell in love with the series in Season 1 watching Lena Dunham dancing on her own to Robyn in her bedroom, and, based on the teaser for Season 5 of Girls, Hannah's amped to show off those moves to more than just her roommate. 
The HBO series released its newest teaser for the season ahead, and though it doesn't tell us anything about what exactly we will see when Girls premieres Feb. 21, it does manage to celebrate the series' inevitable return with a skewering of the Pinterest-friendly inspo phrase, "Dance Like No One Is Watching." Because that's exactly what Hannah does in the teaser. But thank god we're all watching, because girl breaks out some pretty serious moves that we should all consider taking to da club. (And by da club, I mean anywhere but da club, because nowhere in da club is there a space to safely lip sync to Adele and Justin Bieber with the wanton passion you need to.) 
So, no, we don't learn what's happening between Hannah and Adam or Hannah and Fran in the teaser, but we do learn that maybe we really should dance like no one's watching. Because those skills helped Hannah evolve from this:
To this:
And this:
And this:
And this:
And this:
Yeah, girl, you got it going' on. Check out the entire teaser below!
Image: Craig Blankenhorn/HBO