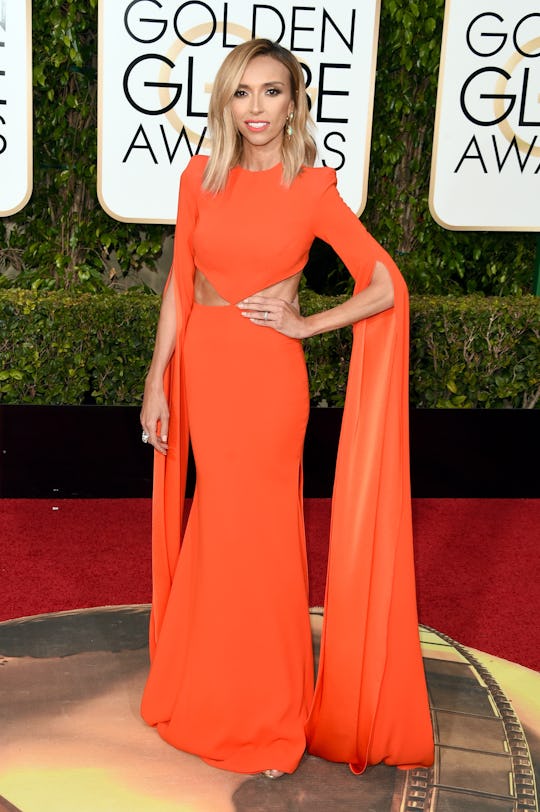 Giuliana Rancic Gives Jacob Tremblay A Dark Side Lightsaber, Internet Freaks Out
Well, I'm not sure anyone saw this one coming. After interviewing on the 2016 Golden Globes red carpet, Giuliana Rancic gave Jacob Tremblay a dark side lightsaber and set off the entire Star Wars fandom (not to mention, every single fan of Room – the books and the film). Rancic doesn't exactly have a history of totally controversial red-carpet moments, but giving the up-and-coming child star the red Sith lightsaber was definitely her most controversial moment of 2016 (and we're only 10 days in, you guys).
The Room actor, who is on-hand at the Golden Globes because of his participation in the nominated film, told Rancic in his interview that he was most excited to see Oscar Isaac at the show from Star Wars. Isaac was nominated for a Globe this year for Best Performance By An Actor In A Supporting Role In A Series, Miniseries Or Motion Picture Made For Television for Show Me A Hero.
Here's a Vine of Tremblay taking Rancic on, Sith 'saber in hand:
Following the 'saber battle, Twitter had some feelings:
Image: Jason Merritt/Getty Images