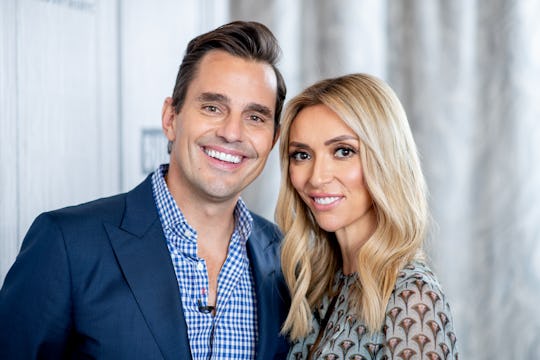 Roy Rochlin/Getty Images Entertainment/Getty Images
E! Red Carpet Host Giuliana Rancic & Her Family Test Positive for COVID-19
Ahead of the 2020 Emmy Awards on Sunday night, E! red carpet host Giuliana Rancic revealed she and her family tested positive for COVID-19. The veteran red carpet host appeared via video during E!'s Live From the Red Carpet: The 2020 Emmy Awards and shared that she — along with her husband Bill Rancic and their 8-year-old son Duke — all tested positive for the novel coronavirus.
"As part of E! and NBC Universal's very strict testing guidelines, especially before an event like this, I did find out that I tested positive for COVID-19," Rancic said ahead of the virtual award show. "Now, as much as I didn't want to hear that, I'm very thankful I heard it before I traveled and possibly could have exposed other people. So for that, I'm thankful."
This year was certainly different without Rancic on the red carpet, but the 2020 Emmy Awards overall were unlike any other. Due to the coronavirus pandemic, there was no red carpet before the show, and the nominees were encouraged to wear whatever they liked — as long as they made an effort, as People reported.
Instead of broadcasting from the red carpet this year, E! built a stage on the Universal lot to emulate the experience of a red carpet, according to Variety, without Rancic, of course.
Fortunately, the red carpet host said that she and her family are "doing well" and were busy taking care of each other as to stay safe. "But I just want to say I'm wishing you all the best and please protect yourself and protect those around you," Rancic said. "Take good care and I'll see you on the next red carpet."
If you think you're showing symptoms of coronavirus, which include fever, shortness of breath, and cough, call your doctor before going to get tested. If you're anxious about the virus's spread in your community, visit the CDC for up-to-date information and resources, or seek out mental health support. You can find all of Romper's parents + coronavirus coverage here.