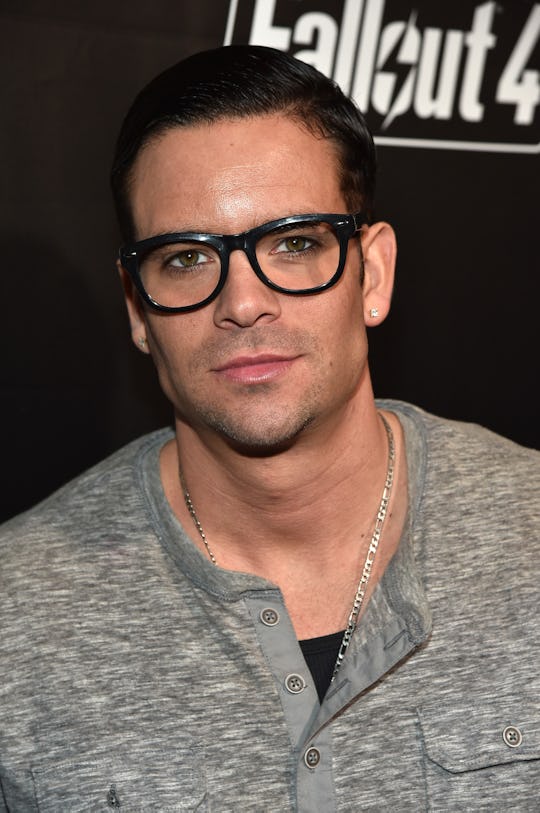 Mike Windle/Getty Images Entertainment/Getty Images
'Glee' Actor Mark Salling Indicted For Possession Of Child Pornography
After being arrested and charged late last year, a grand jury in California has indicted Mark Salling for the possession of child pornography. Salling, 33, is best known for playing Puck on Fox's Glee. He's being indicted on two counts: receiving and possessing pornographic images of minors. If he's found guilty, he could spend anywhere from five to 20 years in prison for each charge, so a possible combined 40 years. Salling's laptop was seized in December and allegedly contained thousands of pornographic videos and photos, some of which were of minors under 12 years of age. Salling's representative and legal team did not immediately respond to Romper's request for comment.
According to the California U.S. Attorney's Office, Salling has agreed, via his attorney, to "surrender" to federal authorities to face the indictment on June 3. He'll also be arraigned that day. U.S. Attorney General Eileen M. Decker said that, "those who download and possess child pornography create a market that causes more children to be harmed," according to a release on the Justice Department's website. She added that,"young victims are harmed every time an image is generated, every time it is distributed, and every time it is viewed."
The investigation was conducted by the Los Angeles Police Department and the Child Exploitation Investigations Group, a multi-agency initiative. According to the U.S. Attorney's Office, once investigators "realized the scope" of Salling's alleged collection of child pornography on his lap top and flash drives, they recommended the case to federal authorities.
This isn't Salling's first run in with criminal charges. Earlier this year, he settled a sexual battery lawsuit with a former fling over an alleged sexual encounter. Roxanne Gorzela alleged that, in 2011, she consented to sex, but then Salling forced her to have unprotected sex with him. According to the suit, she returned to his house a few days later after trying to contact him to confirm that he had been tested for STDs. They reportedly fought and he allegedly pushed her, leading her to hit her head.
At the time, a rep for Salling said that Gorzela was simply trying to profit from her relationship with the actor. His publicist said of the incident, "There is no truth to this. It's the textbook case of a disgruntled girl looking to cash in on a TV star's success." Although Salling denied forcing unprotected sex or assaulting Gorzela, he eventually ended up settling with her for $2.7 million.