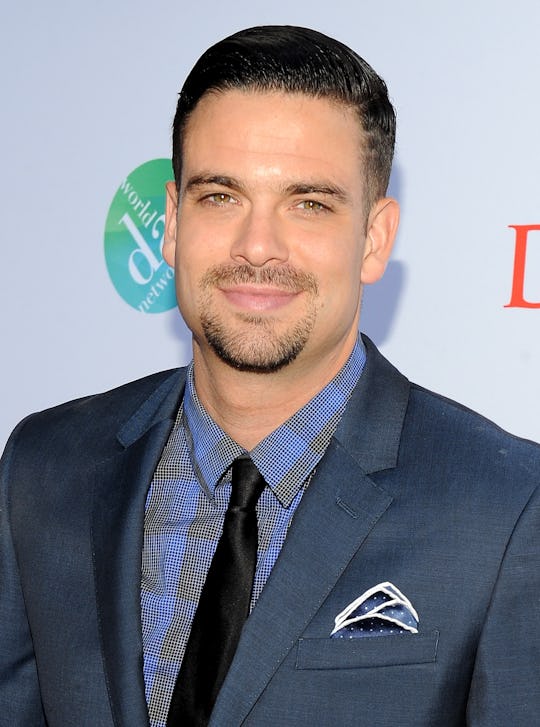 'Glee' Fan Reactions To Mark Salling's Arrest For Child Pornography Possession Show Shock & Dismay
On Tuesday afternoon, outlets broke the news that Glee star Mark Salling was arrested for possession of child pornography. In the morning, the actor and singer was served a search warrant by the Los Angeles Police Department, according to TMZ. Though there are not many details out surrounding his arrest, people have took to social media to express shock, hurt, disappointment, and disbelief about the charges. (Romper reached out to Salling's rep for comment Tuesday but did not immediately hear back.)
Crime Watch Daily reports that the LAPD's Crimes Against Children Task Force Unit provided the 33-year-old with a search warrant at a Sunland, Calif. address. However, TMZ provides more information about what went down, claiming that his computer was searched and that authorities recovered hundreds of illicit images. At the time TMZ published the article, they claimed Salling was being transported by police for booking.
While Salling's arrest is definitely a shocker, this isn't the first time he has encountered serious legal trouble. In Jan. 2013, Salling was accused of sexual battery in a lawsuit. E! Online reported that the claim was brought forth by former girlfriend Roxanne Gorzela who said in 2011 that Salling had unprotected sexual contact with her against her will. "There is no truth to this," Salling's representative told E! News at the time. "We turn the rest over to Mark's attorneys and have no further comment."
In March 2015, Salling and Gorzela settled the sexual battery lawsuit. According to Perez Hilton, his former girlfriend agreed to file the 2.5 million dollar settlement with Salling's insurance, State Farm. In return, he would receive a cut of the money because they initially rejected Gorzela's claim out of bad faith.
Despite his recent brushes with the law, users have taken to Twitter to react about his arrest for child pornography. And whether they're Gleeks or read recent headlines, the Twittersphere has weighed in about the serious charges Salling faces:
Image: Angela Weiss/Getty Images