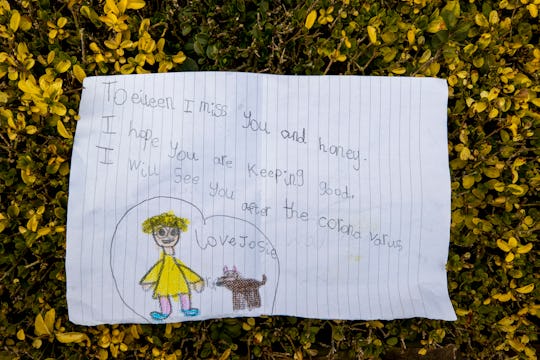 Liam McBurney - PA Images/PA Images/Getty Images
Good Things Happening Right Now During The Coronavirus Pandemic
We are in pretty scary times, and there seems to be no real end date — but there are real, bright lights in the dark. People are willing to band together to help each other, and some of the best things businesses and people are during the coronavirus outbreak will motivate you to be more kind, too.
Beyond Disney putting Frozen 2 on Disney+ three months early (omg thank you), there are many businesses both big and small, as well as individuals out there, going above and beyond to make things during this crisis just a little bit better. There are restaurants giving away free meals, teachers creating free classes, and meditation apps going fully free to help ease the frazzled nerves of people everywhere. Even major publications like The Lancet are making COVID-related content completely free with no paywall. It's just really heartening to see how when things get bad, people are genuinely good.
It reminds me a lot of what I saw in New York City after the devastation of Hurricane Sandy — the best of people emerges when the going gets tough. It makes you truly grateful for the good in people. Mr. Rogers said, "Look for the helpers," and well, readers, they are all around us. Here are just a few that we've noticed so far — we'll be adding to this list each day.