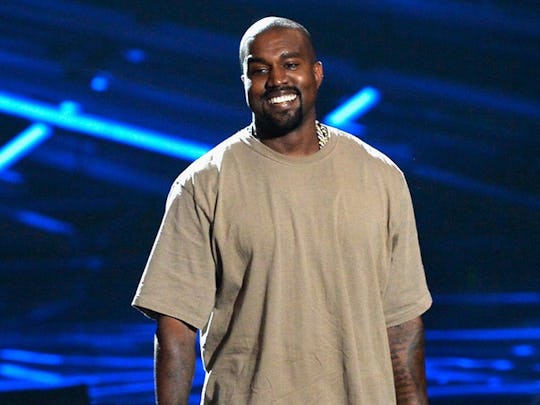 Kevork Djansezian/Getty Images Entertainment/Getty Images
'GQ' Names Kanye West 2015's Most Stylish Man, & Here Are Some Of His Best Looks
I just don't get fashion. While I'm generally impressed by most of the red carpet gowns, sometimes something comes along in the fashion world that just leaves me completely baffled, like gaucho pants, tattoo chokers, or UGGs. Or the fact that Kanye West is the most stylish man of 2015, according to GQ. Kanye West, whose fashion shows (to my uneducated eye, at least) are basically a parade of robots wearing head-to-toe pantyhose? I asked my computer screen. That Kanye West? But surprise, surprise, I was wrong, and Kanye was right. The man knows his fashion, and the lady who dresses exclusively in Old Navy and Target has no idea what she's talking about.
Kanye's fought long and hard to earn his place in the fashion world. He's compared himself to Vanellope, the glitch from Wreck-It Ralph, and once told The Cut that he had "a very bad education in fashion." The Huffington Post details his design career's rough start, and he even once claimed that the fashion community discriminated against him because he's straight.
While some scenesters may never take Kanye seriously, others certainly have come around. Vogue editor-in-chief Anna Wintour praised Kanye on Late Night with Seth Meyers, gushing that she "adore[s]" him and finds him "brilliant." And now GQ readers seem to agree. Maybe it's time to get to know Kanye not just as a rapper, reality star, and 2020 presidential candidate, but as a bona fide member of the fashion elite. Check out some of his best looks:
Way to go, Yeezy. Lookin' good.
Image: Kevork Djansezian/Getty Images Entertainment/Getty Images