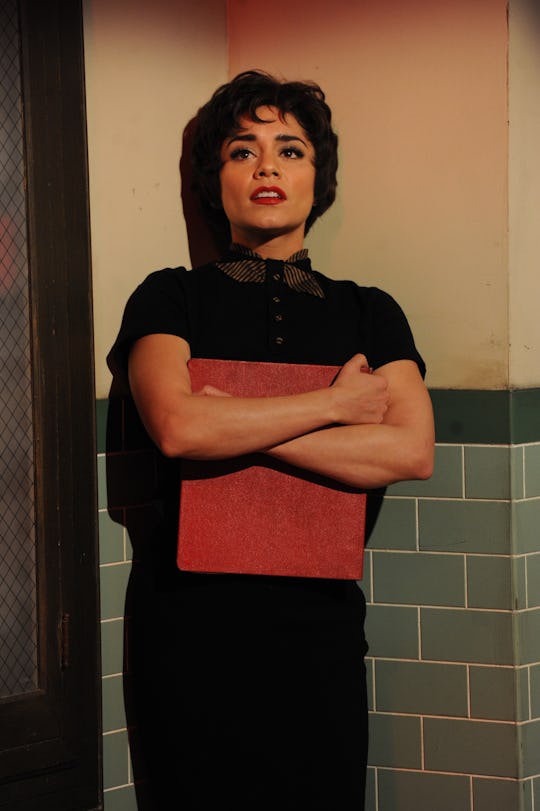 Frank Micelotta/FOX
'Grease: Live!' Pays Tribute To Greg Hudgens, Vanessa Hudgens' Father
The real star of Grease: Live! — other than Aaron Tveit's various body parts — was definitely Vanessa Hudgens, who leapt from her High School Musical past into what's definitely going to be a star-studded future. What's even more impressive is that Hudgens managed to embody Rizzo and hand-jive spectacularly the day after receiving heart-breaking news. Her father, who had stage 4 cancer, passed away the night before Grease: Live! was set to broadcast live on Fox. Hudgens managed to harness that emotion and turned her acting on the show into a tribute. The cast and crew added a beautiful touch to the end of the movie too: Grease: Live! paid tribute to Greg Hudgens' memory at the end of the credits. It was a touching way to honor his memory and his daughter's spirit for going on with the show.
Vanessa Hudgens has received a massive outpouring of support and congratulations on her role, which was spectacular under any circumstances but even more so after her father's death. For those of us who weren't High School Musical fans, seeing Hudgens play the whip smart Betty Rizzo and crush it was eye-opening. Her career is going to skyrocket from here, I'm calling it now — and let's just all give her a standing ovation for her performance tonight.
Hudgens tweeted about her father's death on the morning of Grease: Live, paying her own tribute.
Here's a hat tip to you, Vanessa Hudgens. We're sure your father is beaming from above.