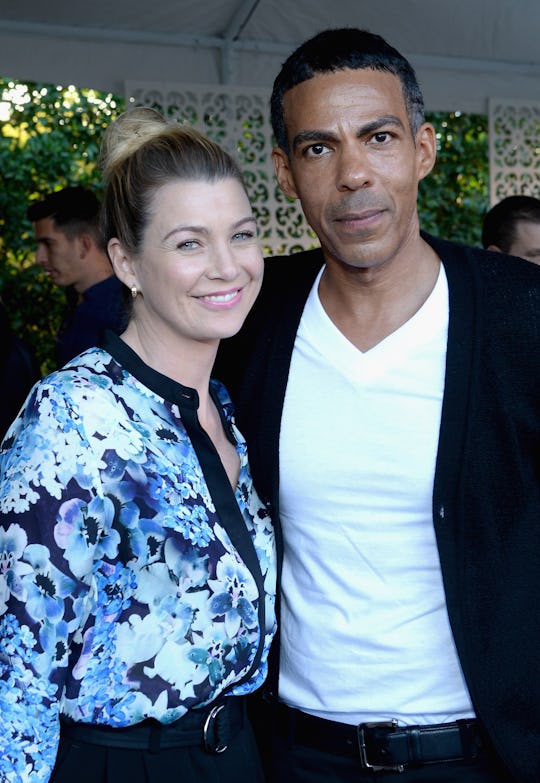 Larry Busacca/Getty Images Entertainment/Getty Images
Ellen Pompeo & Chris Ivery Welcome 3rd Child
Grey's Anatomy actress Ellen Pompeo, who plays Meredith on the hit show, has given birth to another child. Pompeo and her husband Chris Ivery, who have been married since 2007, have two other children together. The couple kept the delivery under wraps, but they were spotted with a newborn this past Wednesday, Us Weekly reported. So let's congratulate Pompeo and Ivery on welcoming their third child!
A spokesperson confirmed the birth of the couple's third child on Thursday. "Family and baby are all doing great," the spokesperson told Us Weekly. The news broke after pictures of the family taking a hike were published by The Daily Mail, including a picture of Ivery carrying a newborn.
Pompeo is mom to daughters Stella Luna, who is 7, and Sienna May, 2. We don't know yet if this new baby is a boy or a girl, or the baby's name. Let's see if Pompeo and Ivery continue the pattern of names that begin with an "S."
The 47-year-old actress, who designates herself as a "professional assistant to Stella Luna and Sienna May Ivery" on social media, has only been open about her previous pregnancies after the fact. She announced her second baby months after giving birth.
So it shouldn't be shocking this pregnancy has been a total secret. Still, news of her latest addition came as surprise to her fans.
It's also unknown whether the couple went through the surrogacy process for their most recent child, as they did with Sienna. If she didn't, we wonder how she managed to keep her belly bump from going public while filming Grey's Anatomy.
Pompeo has also been open in discussing what it's like raising biracial children. Many moms want to be role models to their daughters, but that can be difficult — especially when your children are mixed.
Pompeo has said that showing her children examples of strong black figures is important to her.
"My daughters are black so it's very important to me that they see a lot of images of beautiful, powerful, strong black women," Pompeo told People.
Every time Venus and Serena Williams play tennis, I make sure my daughters watch them...I feel really fortunate that they are growing up in a time [in which] the first president my daughter knows is Barack Obama. That's an incredible gift.
Despite being an actress on a hit television show for 13 seasons, Pompeo values spending time with her family above all else, perhaps because her mother died when she was just five. She told Good Housekeeping earlier this year that her only wish is to be healthy.
"I hope I live a really long time for my girls," she said. "I want to be with them for as long as possible."
Now that her family has expanded, we're sure Pompeo will want to hold them closer.