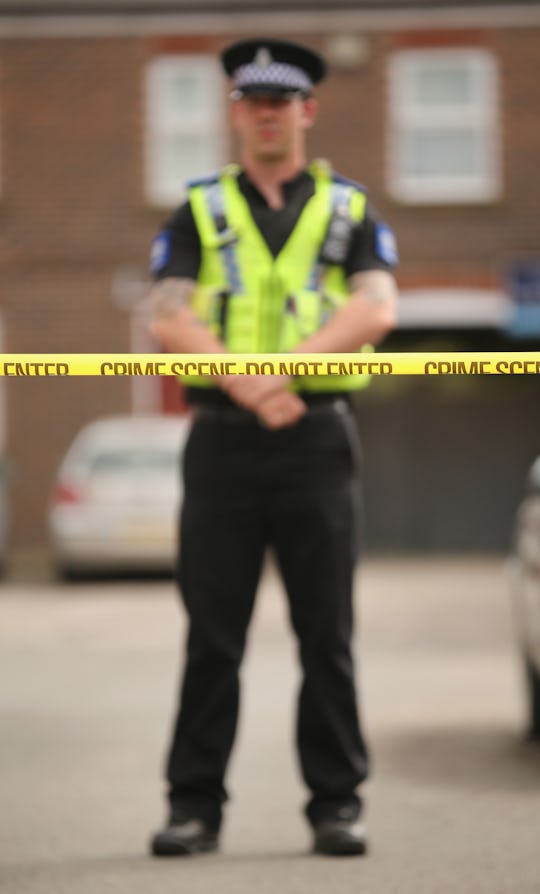 Christopher Furlong/Getty Images News/Getty Images
Gunman Opens Fire At A German Cinema In A Hostage Situation — REPORT
On Thursday, an armed gunman reportedly opened fire in a cinema in Viernheim, Germany, a small town near Frankfurt, according to Reuters. The gunman reportedly injured between 20 and 50 people before barricading himself inside the cinema. The BBC has reported that police have surrounded the Kinopolis complex, and it's unclear at this point whether or not the suspect has any hostages. The man was reportedly wearing a mask and an ammunition belt, and is thought to have entered the cinema around 3 p.m. local time, according to Sky News. German outlet Bild has reported that the victims were not shot, as previously reported, but were injured with tear gas, although the gunman reportedly fired "at least one shot," according to the BBC.
UPDATE: The Associated Press and Reuters report no serious injuries during the movie theater incident in Viernheim, Germany. The gunman, who took theater-goers hostage, has been killed by police, according to authorities.
Multiple outlets have reported that the regional interior minister has confirmed that the gunman is now dead. Viernheim police were assisted from officers in the neighboring city of Mannheim, accprding to Sky News, and Bild reported that elite police from Frankfurt were also called to the scene, some arriving by motor convoy and others arriving by helicopter. It appears as though there were no serious injuries incurred, aside from the shooter himself, who was reportedly shot by police.
Police spokeswoman Christiane Kompus confirmed that several people were, indeed, held hostage by the gunman, but was unable to provide an exact number. The incident is not thought to be a terror attack, but rather the work of one perpetrator whom Hesse interior minister Peter Beuth referred to as "disturbed." The gunman has not yet been identified, and no motive has been established. Police spokesman Bernd Hochstaedte said that "there are no indications at present of an Islamist background."
According to Israeli outlet Haaretz, the gunman was said to have reportedly been carrying a rifle. Cinema employee Guri Blakaj told Reuters that the man appeared to be between 18 and 25 years old, and about 1.7 meters tall, or five feet, six inches. He said that the alleged gunman ordered employees into an office, then entered a theater. It was then that he said he heard shots fired. Police later stormed the theater, locating and shooting the gunman. It's still unknown whether the rifle was an actual weapon. Some reports are claiming that the gun may have been loaded with blanks. The Telegraph has reported that the gunman appeared to be in a "state of confusion." All told, the ordeal lasted approximately three hours, and the threat is now over.