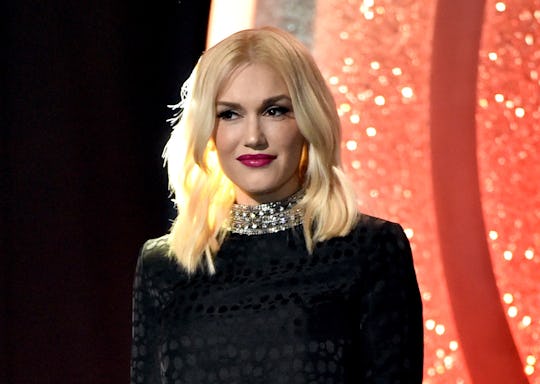 Kevin Winter/Getty Images Entertainment/Getty Images
Gwen Stefani Will Return To 'The Voice' Season 12 & Here's Why You Should Be Excited
Hey baby, hey baby, hey! The "Misery" singer and all around pop star, Gwen Stefani, returns to The Voice this upcoming season, joining the ranks of show staples Adam Levine and boyfriend Blake Shelton. Alicia Keys will also be occupying one of those glossy red seats. Stefani first appeared on the show as a coach for Season 7 and returned for Season 9. The No Doubt singer unexpectedly found love on the show with cohost Blake Shelton, and no matter who was on The Voice, this couple always won the show.
On Hot 97 this morning, The Voice's host, Carson Daly, said that "Twitter [was] continually begging us to bring her back. I don't [know] if we've ever seen any of the coaches that we've had more social fanfare, a push from social media to bring someone back." That shouldn't come as a surprise to Daly though, since Stefani is so sweet, and adorable, even past costars can't help but agree.
"We can't wait to experience the unique chemistry and energy Gwen, Alicia, Blake and Adam will bring to Season 12," said Paul Telegdy, President, Alternative and Reality Group, NBC Entertainment. "With Miley returning for Season 13, we're truly ecstatic about the unmatched musical know-how and talent coming together in our coming seasons."
Everyone has high expectations for the new season, and I'm personally excited to watch its built-in love story unfold on television. Fans can have fun rooting for the musical couple along with their favorite contestants. ‌
There are many other reasons to be thankful that Stefani is coming on for another season of the show. Previous judge Pharrell, described Gwen on Season 9 as a "little cat...but when she's on stage, she's a tiger." Here are just a few reasons to look forward to Season 13.
Her Co-Judges Love Her
Seriously, these judges would turn their chair around in a heartbeat if they knew they'd get to have Gwen on their team.
Fans Will Get More Performances Like This
No one is complaining about more music from Stefani's incredible vocal register.
More Incredible Fashion
With The Voice comes new musical talent, and with Stefani, comes fashion. The singer even founded her own fashion line in 2003 called L.A.M.B. With her on the show each episode feels like a mini fashion show.
And, Of Course, Some Black & Gwen Love
Prepare to watch sparks and music notes fly in The Voice Season 12 premiere, conveniently during the month notable for love and the color red, February 2017.