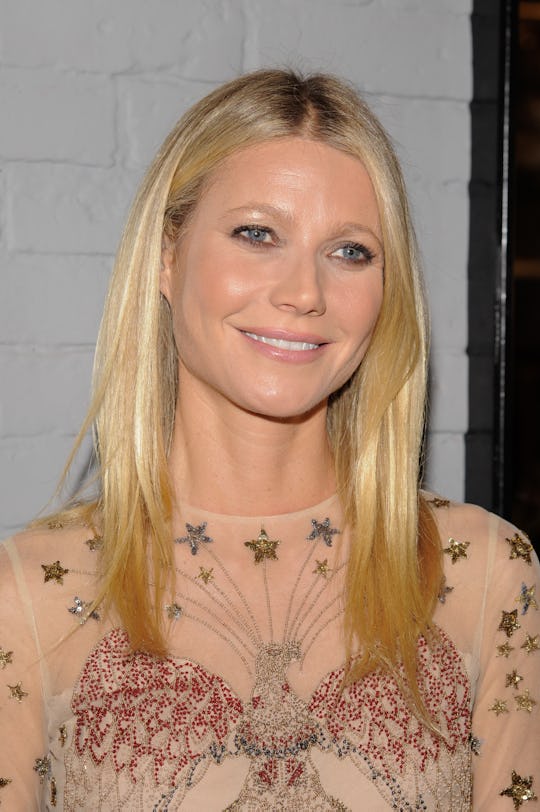 Matthew Eisman/Getty Images Entertainment
Gwyneth Paltrow Testified Against Her Alleged Stalker & People Need To Take Her Story Seriously
On Monday, Oscar-winning actress Gwyneth Paltrow testified against her alleged stalker, Dante Michael Soiu, 67, in Los Angeles, California. Paltrow told the court that she feared for her safety — and her life — after receiving dozens of letters from Soiu from 2009 to 2014. According to Paltrow, the messages in these letters ranged from "religious to pornographic to threatening," the California wire agency City News Service reported, and Fox News added that some letters were often accompanied by unsolicited items, including sex toys, religious books, earrings, clothes, and a cookbook. Soiu's attorney, Lynda Westlund, did not immediately respond to Romper's request for comment.
And while no woman — or person, for that matter — should have to endure what Paltrow has endured, many people have still said that she is overreacting. Yes, Soiu deserves his day in court, but Paltrow's experience should not be dismissed or joked about. Because it is brave. It is strong. And because it is hella powerful.
Why? Two words: silencing and intimidation.
Intentional or not, it is common practice for women's issues to be silenced — a technique used to shut women up when they complain about sexism, harassment, and other problems. The idea behind silencing is that a woman will be so intimidated or humiliated by the incident itself that she will not speak out — thus making said behavior "acceptable" by disassociation. In recent years, silencing has been most prevalent in the gaming industry, according to the Washington Post. However, it is in no way a new problem. Nor is intimidation, a concept that is defined by fear, by superiority and inferiority — at least according to Dictionary.com.
And while I have not seen any comments saying Paltrow is "too sensitive" in this case or exaggerating the truth, historically, female "targets of harassment [do not file complaints out of]...fear that their complaints will not be taken seriously," because they are women — according to the University & College Lecturers Union.
The United States legal system is supposed to be fair and just, but in few other cases is the victim responsible for making "the case." In few other instances is it the victim's responsibility to rise above the fear in order to protect themselves. But this is the reality harassment victims face, sexual assault victims face, and rape victims face each and every day.
They face a system poised to protect them, but wrought with problems.
I know what you may be thinking: Sticks and stones may break my bones but words can never hurt me...so Gwyneth needs to grow a pair. (Right...am I right?)
Here's the thing: The type of thinking — this type of minimization of a problem, a criminal offense— is part of the problem. Words can be a problem, and regardless of who Paltrow is, why she was scared, or exactly what happened: harassment is a crime. Stalking is a crime. It is unwanted attention, obsessive attention, and it can be dangerous. Stalking can be deadly.
In the case of Paltrow and Soiu, Soiu has pleaded not guilty and his attorney, Lynda Westlund, maintained his innocence Monday — according to Westlund, Paltrow misinterpreted his letters.
But the trial is not yet over and things have just started. Not only is this case going to be difficult for Paltrow, but she is going to have to deal with it while raising her daughter, Apple Martin, who is 11 years old. Paltrow is brave for not backing down when she has so many things going on in her life, but her case is unique, and that's something people should remember. Paltrow has the resources to stand up to her alleged stalker, but many women live in fear of the criminal justice system, which puts the burden of proof on them. By taking Paltrow's story seriously, people can help change the way these kinds of experiences are framed so that women are not longer told to "get over it" or that they are overreacting.