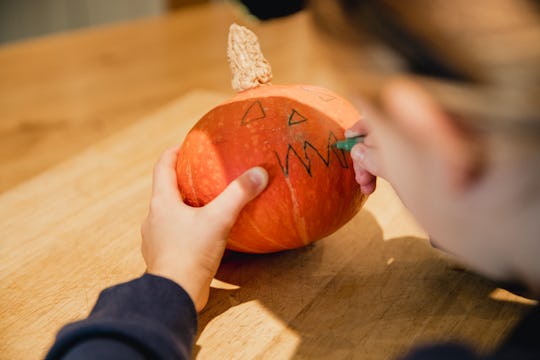 SolStock, Getty Images
31 Halloween Countdown Calendar Ideas To Celebrate The Whole Month Of October
Advent-style countdown calendars for Halloween are becoming more and more popular. The problem is, how do you fill them? You don't want to do just candy, as the whole holiday is a sugar fest. So what then? You just need 31 ideas for your Halloween countdown calendar, and I've come up with so many good ones that I kind of want to do them myself.
Yes, some candy will be in the treat bags, but that's really in the minority. For these calendars, it's all about experiences — many of the nights will feature a different theme and idea that centralizes your family and their connections during the celebration through theme nights, coupons, and games. There will also be some trinkets, stickers, and other easy items to fill the calendar so that parents don't get overwhelmed with the need to fill every minute of the month with something special.
Basically, what you're looking for is a good mix of experiential gifts peppered in with simple treats and activities that balance each other out, while still delighting your children. It might seem like you have to spend a long time figuring it all out, but that's what I'm here for. Let me take the drudgery out of this for you.
We only include products that have been independently selected by Romper's editorial team. However, we may receive a portion of sales if you purchase a product through a link in this article.