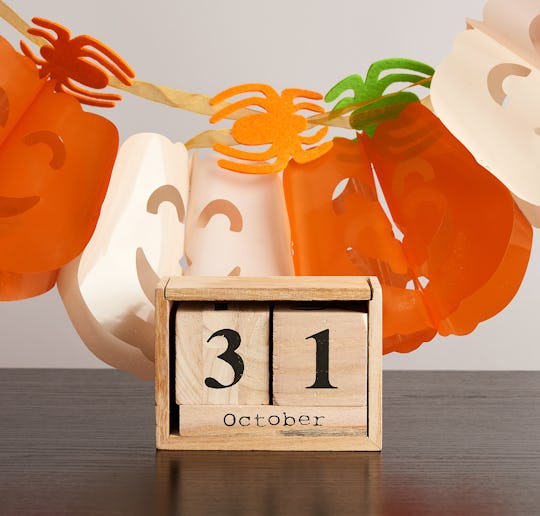 Natalya Danko / EyeEm/EyeEm/Getty Images
31 DIY & Store-Bought Halloween Countdown Calendars For Celebrating The Spooky Season
Halloween is my favorite holiday of the year. It's all spooky movies and ghostly tales with enough candy to keep the dentist employed all year long. This year, I want to go full-tilt holiday with all the anticipation and decoration. To that end, I've got some Halloween countdown calendars I'm kicking around for my home that you might consider as well.
A fresh and secular spin on the Advent calendars popular at Christmas, these countdown calendars will feature 31 (or sometimes spooky number 13) days of fun befitting the holiday. Whether you choose to fill them with spooky treats, scary stories, stickers, or alcohol will depend upon the audience, of course. For my family, I want to do one countdown calendar for the kids and one for the adults, because I refuse to be left out of these celebrations. Because Halloween countdown calendars aren't huge yet, you're going to have to get creative when you make them, as there aren't many pre-made on the market. When you think about it, it's actually kind of wonderful that it hasn't been overdone, and that every idea you have will be new and unique to you and your celebrations.
Take these calendars and run with them. Adapt them for your family and make them work. Most importantly, have fun.
We only include products that have been independently selected by Romper's editorial team. However, we may receive a portion of sales if you purchase a product through a link in this article.