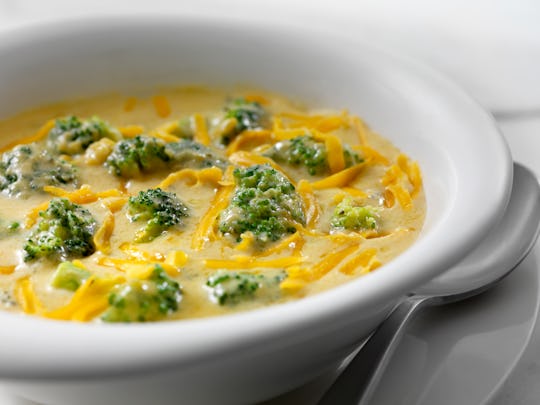 LauriPatterson/E+/Getty Images
These Halloween Instant Pot Recipes Are Hearty, Delicious, & Easy To Make
Halloween celebrations are going to look a bit different this year, thanks to COVID-19. While elaborate costume parties and physically handing out candy to trick-or-treaters might not be happening, the spooky holiday is still worth celebrating from the comfort of home. These Halloween-inspired Instant Pot recipes are perfect for a night in with the family after carving a pumpkin, or to serve to a few friends at a socially-distanced get-together in your backyard. Hello, fire pits. Plus, this is a great excuse for me to check my favorite food blogs to bring together one awesome list of recipes for my all-time favorite counter top appliance: the Instant Pot.
Honestly, if you are anything like me, you're constantly looking for new recipes and inspiration. I have a tendency to make the same things over and over again, so if nothing else, the internet reminds me that there are plenty of new yummy and inventive recipes out there worth discovering. And with cooling temperatures finally here, I am all about hearty stews and casseroles.
From a Mexican rice casserole and Balsamic Dijon pot roast to an apple pumpkin pudding for dessert, these Halloween entertaining-inspired Instant Pot recipes are guaranteed crowd pleasers. Small group or not, I'm planning to put each of them into my recipe rotation this fall and winter. In the meantime, Happy Halloween.
This article was originally published on