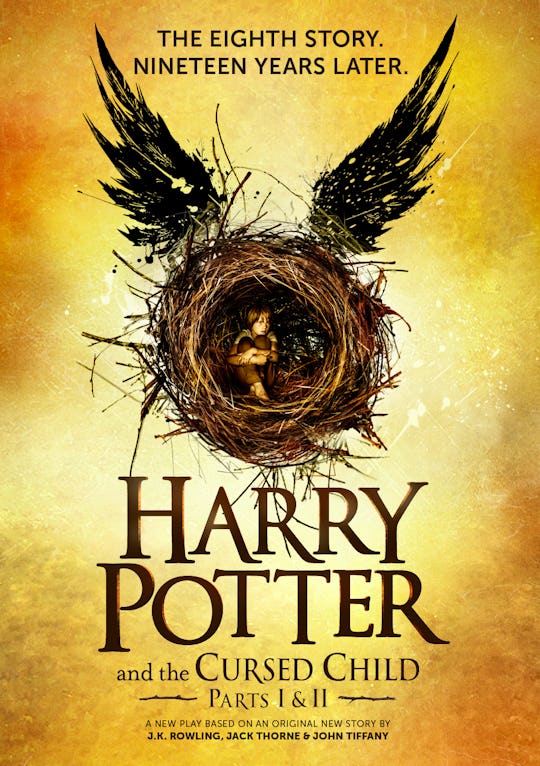 'Harry Potter And The Cursed Child' Will Star A Black Hermione, & That's Awesome News
Fans of Harry Potter are in for an awesome surprise. The cast of Harry Potter and the Cursed Child was revealed today, and fans are already applauding over one of the actors. Or rather, actresses. Noma Dumezweni, an award-winning, London-raised actress who has appeared in more than 15 plays, has been selected to take on the roll of adult Hermione Granger. Oh, and she happens to be black.
Dumezweni will star alongside Jamie Parker (as Harry Potter) and Paul Thronley (as Ron Weasley) in a stage production based of J.K. Rowling's beloved series. The two-part play, which is set 19 years after the conclusion of Harry Potter and the Deathly Hallows, will be in previews begining June 7, and will officially open on July 30 at the West End's Palace Theatre.
Because the play is meant to be a continuation of the books and not the films, the play's casting directors were able to select the most qualified actors and actresses for the roles, rather than narrowing their pool to people physically similar to Rupert Grint, Daniel Radcliffe, and Emma Watson. Director John Tiffany Callender told The Daily Mail that the actors were picked due to talent alone, and said they "will be an incredible and estimable triumvirate." Casting was a joint decision between Tiffany, Harry Potter author JK Rowling, playwright Jack Thorne, and producer Sonia Friedman.
Personally, I'm excited to see a black Hermione. Don't get me wrong, I'm a huge Emma Watson fan. But this is a game-changing casting decision. One that will give non-white female fans of the series a character they can identify with and aspire to be. It's easier to step into the imaginary shoes of a character who is physically similar to you, no matter how deeply you relate to them emotionally.
I was born and raised in the Dominica Republic, where the effects of seeing white people star in pop culture doesn't help pre-existing race relations. At home, curly hair (like my own) is often called "bad hair," and races come with many names, but "black" isn't generally one of them. There's many reasons — historic and cultural — that feed into this, but I can't help thinking that the problem might be helped by seeing black women represented more often in pop culture. And Twitter seems to agree with me.
If women are already underrepresented in Hollywood, black women are, as Viola Davis told Oprah, "in crisis mode." Let's not forget: in 2011 and 2015, all 20 nominees of the Academy Awards were white. The world was pissed. The best way we can combat that? By casting a black actress as one of our generation's leading ladies.
Hermione Granger — among so many other great characters in books and movies — should be a character that anyone can relate to, and a black Hermione helps challenge the "default" white characters people have grown up with due to the lack of current representation. And let's be honest — the actors playing Ron and Harry look nothing like the film characters, either.
Now, if anyone could make magic happen and get me a ticket to the play (cough cough), that would be truly surprising.
Image: West End Theatre