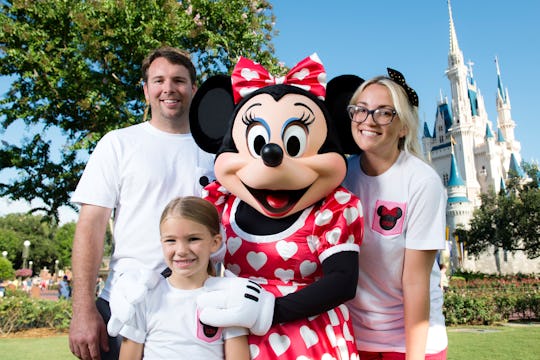 Handout/Getty Images Entertainment/Getty Images
Has Britney Spoken Out On Her Niece's Accident?
While most of the country was glued to their TV screens watching the Super Bowl, Jamie Lynn Spears and her family were facing a tragedy. Spears' 8-year-old daughter Maddie was reportedly seriously injured in an ATV accident in Louisiana on Sunday, according to TMZ, and sources have said that Maddie flipped over and into water, where she remained unconscious for a few minutes. She has reportedly been airlifted to a local hospital, but details about her condition have yet to be confirmed. Has Britney Spears spoken about Jamie Lynn Spears' daughter's injury? No one from the Spears family has commented on the incident, and Romper's request for comment to Britney Spears was not immediately returned. But Jamie Lynn's older sis did post an inspirational quote on her Instagram account earlier today, and it's received a barrage of comments from concerned fans offering their thoughts and prayers to Britney's niece. Of course, no one knows why Brit posted it (or if there's any hidden meaning behind it other than just wanting to post it), but in such a moment of uncertainty for their family, the outpouring of support from fans must be reassuring and uplifting.
According to TMZ, Jamie Lynn was not with her daughter at the time of the accident, which took place during a reported hunting trip. The Zoey 101 actress gave birth to Maddie in 2008 after getting pregnant with her then-boyfriend Casey Aldridge when she was only 16 years old, according to Us Weekly. Jamie Lynn stepped out of the spotlight to raise her daughter, though she has since returned to music in recent years, and released a country album in 2014.
Britney's Instagram, posted earlier in the day, read:
Although Britney and Jamie Lynn have said that they are close, geographically, they aren't exactly near one another. While Britney calls Los Angeles home, Jamie Lynn lives with her daughter and husband, Jamie Watson, in Kentwood, Louisiana, according to Entertainment Tonight. It isn't clear whether Britney has left California to be with her sister, but it wouldn't be the first time that Britney made sure she was there for Jamie Lynn when she needed it. In March 2016, Britney and her brother Bryan surprised Jamie Lynn during her performance at the Grand Ole Opry in Nashville, much to the youngest Spears' delight.
This of course would be a much more challenging circumstance, and certainly not one that anyone ever hopes to be in. The reports of Maddie's condition are still unconfirmed, but if she is indeed in serious condition, Jamie Lynn is likely going to need her family and friends for support. And she will no doubt also need privacy, and she deals with the situation as best she can.
Right now, there's only one thing fans can do: Hope for the best possible outcome for Maddie and send the entire Spears family every good hope, vibe, and feeling.