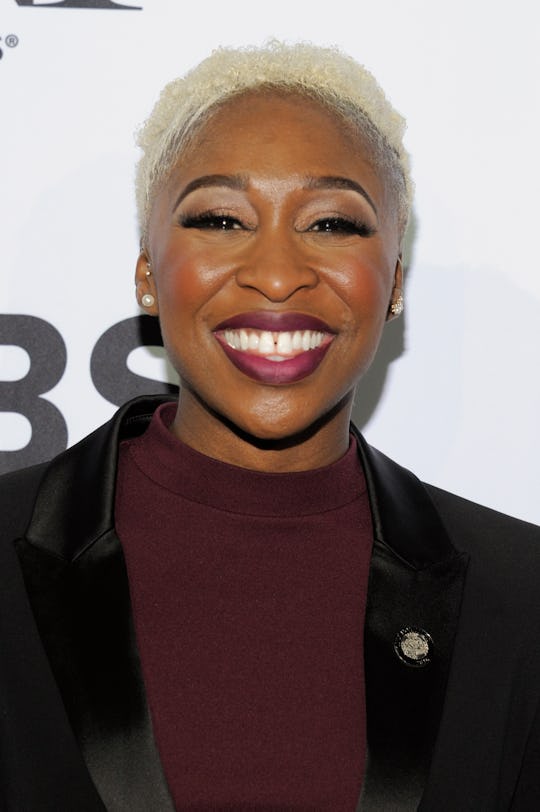 Matthew Eisman/Getty Images Entertainment/Getty Images
Has Cynthia Erivo Ever Won A Tony Before? She Might Win One Soon
Cynthia Erivo has been blowing audiences away with her performance in The Color Purple, even netting herself a Tony Award nomination for Best Actress in a Musical. Erivo hails from the United Kingdom originally and had her start on stage on the West End in a production of The Color Purple in 2013, playing the role that has won her so much acclaim. She is seriously talented, but has Cynthia Erivo ever won a Tony before?
Despite how well Erivo's career has been going so far, she's really just getting started. The Color Purple is her Broadway debut, so this is the first time she's been eligible for a Tony Award. Previously, all of her work has been in the UK; after studying at the Royal Academy of Dramatic Art, she began to appear in musicals. In addition to The Color Purple, she starred in a touring stage version of Sister Act and in I Can't Sing! The X Factor Musical.
In addition to being an actress, Erivo is a sing/songwriter who lent her skills to the film Beyond the Lights. She has also appeared on British television in the shows Chewing Gum, Mr. Selfridge, and The Tunnel. Erivo has been seriously busy.
Erivo has been pulling in rave review after rave review for her performance as Celie in The Color Purple. The New York Times called her "incandescent" and praised her ability to bring Celie's journey to life, taking the character from a woman abused by her stepfather and husband to an independent entrepreneur. The entire production has been applauded for its fantastic casting, stunning staging, and beautiful songs, but Erivo stands out.
In their review, The Hollywood Reporter also had nothing but compliments for Erivo. David Rooney wrote that she is the "anchor" of the story and applauded the poignancy she brings to Celie's character arc over the course of the musical, calling her performance, "lucid, unflinching and rigorously honest." The review finished by saying, "Erivo's the real deal, and her performance in this very fine revisal is not to be missed."
This may be Erivo's very first Broadway performance, but there's no way it will be her last. She's taken the stage by storm thanks to the immense level of her talent, and has already taken home a Drama Desk Award for Outstanding Actress. If she is the one to take home the Tony Award for Best Actress, then it would be a well-deserved win.