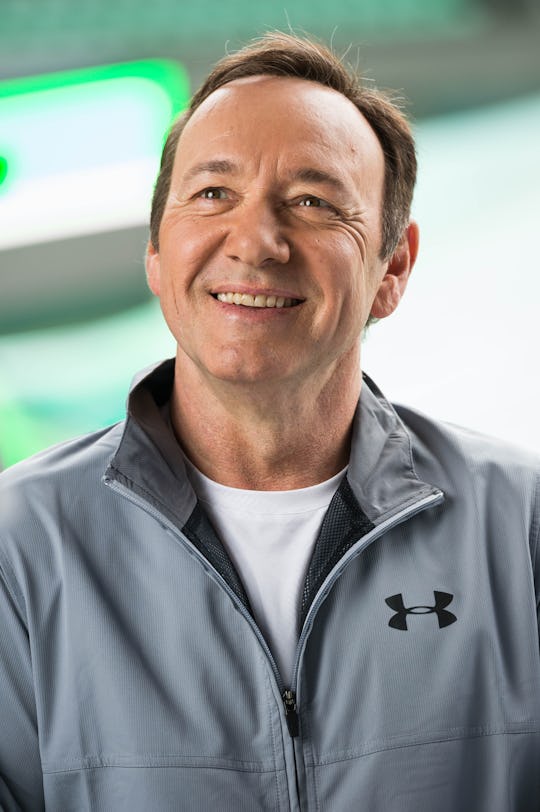 Ian Gavan/Getty
Has Kevin Spacey Ever Won An Emmy Award? This Could Be The Year For Frank Underwood
This could be it. This could be the year. At the 68th Annual Primetime Emmy Awards, Kevin Spacey could finally take home an Emmy. Has Kevin Spacey ever won an Emmy award? Despite being nominated 10 -- yes, 10 -- times, Spacey has never actually won an Emmy. If this year is going to be the year, he'll have to overcome some stiff competition, principally from fellow nominees for Outstanding Lead Actor in a Drama Series Rami Malek from Mr. Robot and Bob Odenkirk from Better Call Saul. Malek is perhaps the favorite to win, but Spacey definitely has a fighting chance.
Spacey has been nominated for Outstanding Lead Actor in a Drama series for his role of power-grabbing and unscrupulous Frank Underwood in House of Cards. This is far from the first time Spacey has garnered attention for this role. He was nominated in the same category in 2013, 2014, and 2015. As an Executive Producer of the Netflix show, Spacey was also nominated in each of these years in the category of Outstanding Drama Series. Unfortunately, he has yet to claim the highest prize, which many argue is long overdue, Netflix not least among those arguing for a House of Cards win.
Before House of Cards, Spacey was also nominated for an Emmy for Outstanding Lead Actor in a Miniseries or Movie in 2008 for playing Ron Klain in Recount and also as an Executive Producer for the movie Bernard and Doris. But despite all of these nominations, Spacey has never won. But just because Spacey has never won an Emmy, that is by no means to say that he has never received any accolades at all for his work. For House of Cards, Spacey has won the award for Best Actor from the Critics' Choice Television Awards in 2013, as well as the Best Actor Golden Globe at the 2015 awards. Spacey is also a two-time Oscar winner, for the films American Beauty in 1999 and The Usual Suspects in 1996. So while the Television Academy may not have yet recognized his greatness, luckily, many others have.