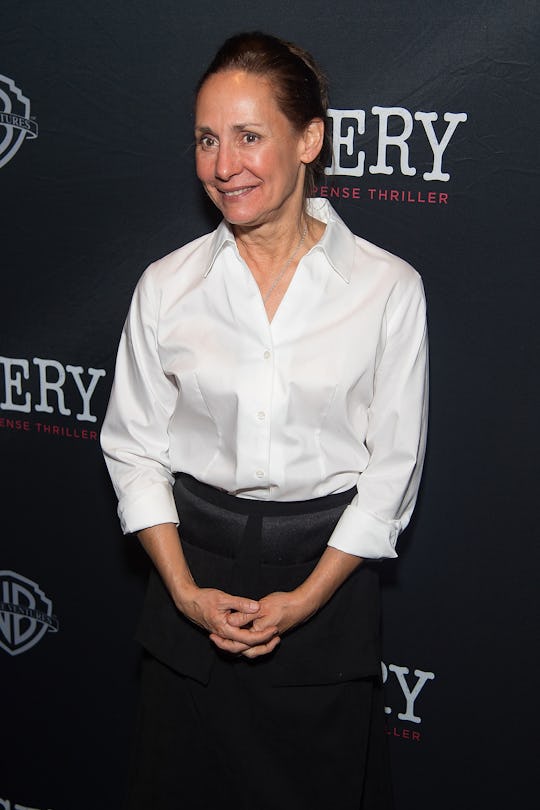 Michael Stewart/Getty Images Entertainment/Getty Images
Has Laurie Metcalf Ever Won An Emmy? The 'Getting On' Star Is A Triple Nominee
Laurie Metcalf is an amazing actress who sometimes doesn't get the recognition she deserves. Over the years, she's been in various TV shows, movies, and plays, and she's amazing in pretty much any role she's put in. It's no surprise then, that this year she received not just one Emmy nomination but three. With three Emmy nominations under her belt from just this year alone it makes us wonder has Laurie Metcalf ever won an Emmy before?
Metcalf has not only won one Emmy, she's won three, all of which were for her role as Jackie Harris in the popular '90s sitcom, Roseanne. Since then she's also been nominated four other times for her roles in Roseanne, 3rd Rock from the Sun, Monk, and Desperate Housewives. It's obvious that Metcalf isn't new to the Emmys and this year may just be her year to go home with at least one more to add to her collection.
This year Metcalf has been nominated for Outstanding Guest Actress in a Comedy Series for her role as Sheldon's mom in The Big Bang Theory. She also received the nomination for Outstanding Guest Actress in a Drama Series for her one episode guest appearance on Horace and Pete as Sarah. Lastly, she was also nominated for her leading role in HBO's comedy series, Getting On, in which she plays Dr. Jenna James alongside Niecy Nash, who also received a nomination for her role in the show.
All three of the Emmys Metcalf already has is for Outstanding Supporting Actress so it'd be amazing to see her win for Lead Actress this year. However, the competition for this Emmy is steep. Also nominated are Tracee Ellis Ross ('black-ish), Lily Tomlin (Grace and Frankie), Ellie Kemper (Kimmy Schmidt), Amy Schumer (Inside Amy Schumer), and Julia Louis-Dreyfus (Veep). Laurie Metcalf is in great company in this category and it'd be amazing to see her walk away with the award this year (although all of these ladies truly deserve an award).
Make sure to tune into the Emmys on September 18 at 8 p.m. ET to see just how many Emmys Laurie Metcalf walks away with. You won't want to miss it!