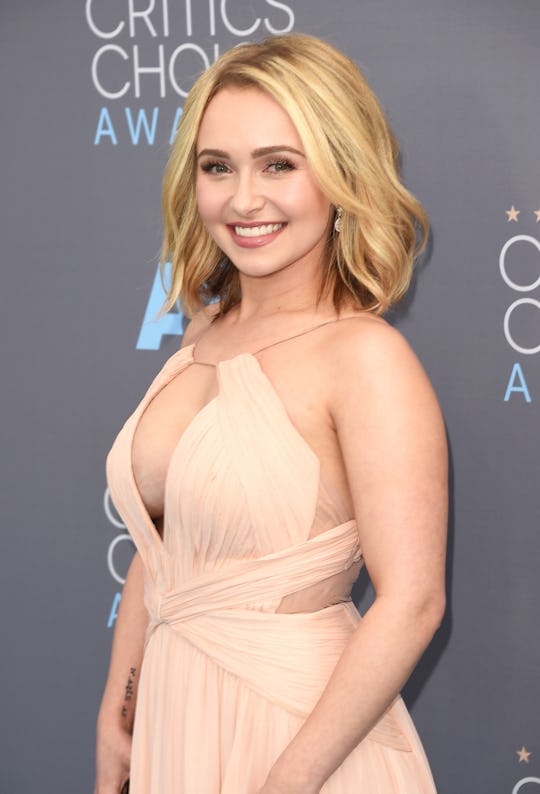 Jason Merritt/Getty Images Entertainment/Getty Images
Hayden Panettiere Is Still Fighting Postpartum Depression, & Her Honesty Is Beautiful
It's an important reminder that mental illness isn't something that goes away easily: according to People, Nashville actress Hayden Panettiere is still fighting postpartum depression. The star — and mom to 17-month-old daughter Kaya Evdokia with fiancé Wladimir Klitschko — announced on Twitter Thursday that her ongoing illness has "impacted every aspect" of her life, and that she would be "[taking] time to reflect holistically on her health and life" as a result. Panettiere first opened up about her battle with postpartum depression in September 2015 during an appearance on Live With Kelly and Michael, and called out some of the common misconceptions about the disease:
It's something a lot of women experience. When [you're told] about postpartum depression you think it's 'I feel negative feelings towards my child, I want to injure or hurt my child.' I've never, ever had those feelings. Some women do. But you don't realize how broad of a spectrum you can really experience that on. It's something that needs to be talked about. Women need to know that they're not alone, and that it does heal.
Panettiere voluntarily entered treatment one month later, but, as with many women, postpartum depression has continued to affect her life. Although Panettiere didn't specify what she meant when she said she was focusing on her health, sources have told Us Weekly that she has begun treatment in Utah.
As anyone who has battled PPD (or any kind of depression) knows, the illness isn't just crippling, but it's also something that can be difficult to be honest about. And when it comes to postpartum depression specifically, the stigma surrounding mothers feeling anything but pure, unadulterated joy and happiness towards their children can make it even harder to come forward and receive help for. In an interview with Yahoo! Style, Panettiere spoke about how the lack of understanding about PPD makes it hard for people to get the help they need:
If you think for one second that a mother wants to feel that way toward her child, you're outta your mind. It is one of the most debilitating, scary, guilty feelings that you can ever feel. That a mother would not be able to connect with their child, would not be able to get a grip, or would not know what's going on, for anybody to say that it's false or created by us, you must have your head examined.
Panettiere's announcement about a possible return to inpatient treatment comes at an interesting time: according to USA Today, ABC announced Thursday that Nashville had been canceled after four seasons.
Even though it's heartbreaking to hear that she is still struggling, there is no doubt that having the strength to reach out for help will be a hugely positive step forward for the star. And by continuing to share about it so openly, she is proving to others that there is absolutely no shame in having postpartum depression, and that no one needs to suffer in silence. Not only does PPD not make you a bad mom, getting help and searching out treatment is a sign of serious strength and love — not only for yourself, but your child, too. And that is incredibly admirable.