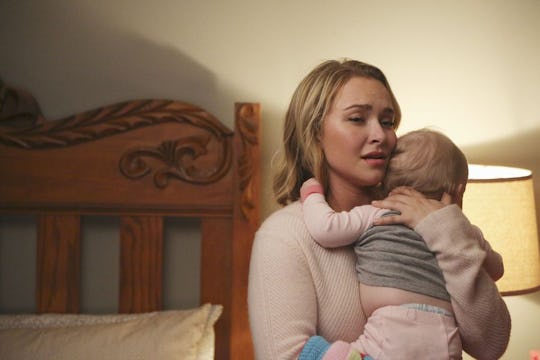 Mark Levine/ABC
Hayden Panettiere Spoilers On 'Nashville' That Will Prepare You For Juliette's Return
While it has been great to have Nashville back after a winter break, the series still feels a little empty with one of the series' main characters, Juliette. After going on hiatus last October to seek treatment for postpartum depression, Hayden Panettiere returned to filming on the set of Nashville this past January. Now that the show is back from its mid-season break, more details are starting to trickle in on what we can expect from Juliette Barnes when she returns to Nashville.
While it's been implied that Panettiere may not be back in full force quite yet, we do know that she will appear on both the April 6th and April 13th installments of the show. Of her return, the episode synopsis reveals that Juliette "finally returns to Nashville after receiving treatment for postpartum depression and finds herself at a critical crossroads upon her homecoming."
Presumably, that's a reference to her devastated marriage, distrustful co-parent, and almost-certain custody battle for her daughter Cadence — not to mention what will become of her acting career, which is on the precipice of receiving an Oscar nomination, let alone what will become of her singing career.
The synopsis for April 15th's episode "When There's a Fire in Your Heart" gives us a few more details on the specific challenges Juliette is facing back home. It seems like, at the very least, her penchant for scheming has survived her stint in treatment, as the synopsis teases that "Juliette misses her manager, Glenn, and devises a plan to get him back."
TVLine also reports that Avery is going to have a new love interest this season, so while that's more information for what the Avery pipeline has in store, it also hugely affects Juliette.
Fortunately, Juliette's return seems to be a gradual one, which means Panettiere (and production) is taking it easy on her return to the show.