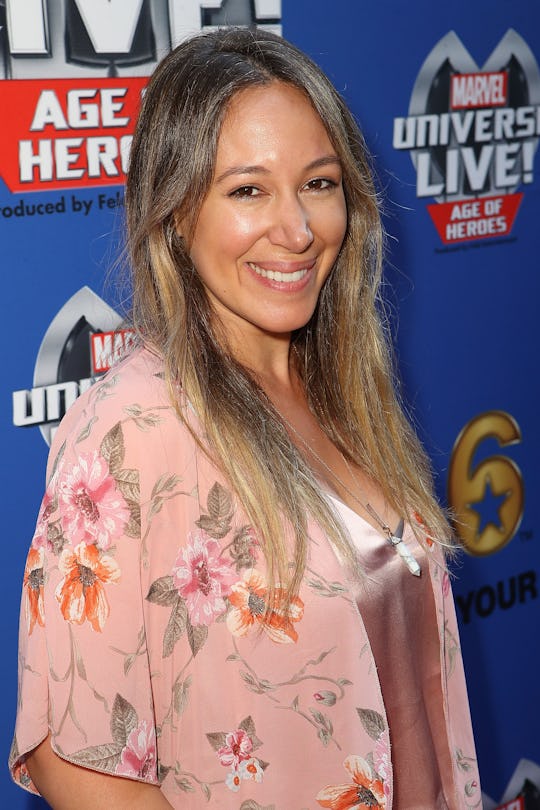 Ari Perilstein/Getty Images Entertainment/Getty Images
Haylie Duff Is Expecting Her Second Child!
2018 must be the year of the baby. In the past five days (and even before the new year), dozens of celebrities have announced that they, too, are expecting children in 2018. This is nothing short of exciting — who doesn't love when their favorite celebrities announce that they are adding a new addition onto their family? Haylie Duff — blogger, actress, and sister of your favorite former Disney Channel star Hilary Duff — is no exception to this. On Friday, she joined the ranks of celebrities making these announcements after it was announced that Duff is expecting her second child and the news could not be any more exciting.
You know Haylie Duff, right? If not — here is a quick refresher. After her little sister, Hilary Duff, got super famous for playing the super relatable character, Lizzie McGuire, in the early 2000's Disney Channel show, Lizze McGuire, Haylie, too got into acting and singing. Who can forget their iconic cover of The GoGo's "Our Lips Our Sealed"? Or the time they co-starred in a movie together, Material Girls?
Needless to say, Haylie became a star in her own right — and she eventually became a mom, too, like Hilary. But unlike Hilary, she is about to become a mom of two. On Friday, Haylie took to Instagram, where she announced the big news with the most adorable photo — a picture of her young daughter, pointing to and sticking out her belly. "Round 2!," Haylie captioned the photo. "Ryan thinks our new baby is growing in HER belly."
In case fans couldn't guess that Haylie was pregnant already from that, she added #FamilyOf4 in the caption to let fans know that, indeed, their family would be growing by one more.
As previously stated, Haylie is already the mom to a super adorable 2-year-old girl, Ryan, who was born in 2015, according to Us Weekly. Haylie shares both pregnancies with her fiancé, Matt Rosenberg according to People, and both he and Haylie are super excited for their new addition. "Haylie is so excited to have another baby and for Ryan to be a big sister!," a source told People. Do you see that little girl's face? She looks a little too excited to be a big sister (but really, there is no such thing as being too excited for gaining another sibling).
Since Haylie made an appearance on your favorite Disney Channel show, she's been up to a lot. Haylie still sings and acts, according to People. But she also has super mom-centric projects on the side. Haylie runs her own food and lifestyle blog, Real Girl's Kitchen, where she documents her favorite recipes as a mom and her own clothing line for children and babies called Little Moon Society, which she started with her friend Jessica Frank (you can even get that super cute dress that Ryan is wearing in Haylie's Instagram announcement).
But now she is about to have her hands full with another child on the way. Haylie admitted to People in 2016 that being as busy as she is can be hard, but she knows that she is doing it for the benefit of her daughter. "The truth is, though, I feel like I am setting a good example for her," Haylie told People.
There is no word yet about the baby's sex or the due date but you can tell that Haylie is super excited and more than ready to become a mother of two — her businesses practically revolve around her being a mom and staying busy. Only time will tell when Haylie's new addition will make its way into the world in this new year. Congratulations to Haylie and Matt!