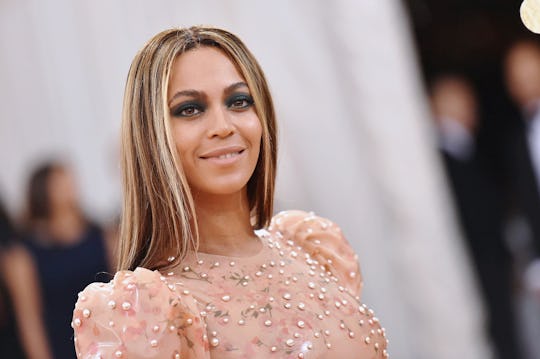 Mike Coppola/Getty Images Entertainment/Getty Images
HBO Will Air 'Lemonade' Again, Beyonce Fans Rejoice
Fans who weren't lucky enough to score a coveted ticket to Beyoncé's Formation World Tour won't have to worry about their FOMO any longer. On Saturday, June 18 at 10 p.m. HBO will air Lemonade again. Yes, fans everywhere will once again be able to enjoy an encore presentation of Beyoncé's visual album that took over the internet since its debut in April.
Lemonade made its historic debut on April 23 and was available for a brief time on the cable network, but now it's only been available for viewing on the streaming service Tidal or by purchasing the entire album.
Everyone was effectively stopped in their paths after the hourlong "visual album" first premiered on HBO and speculation quickly set off online about the meaning behind each frame. Divorce, infidelity, and betrayal were a just few themes and scandals buzzing around in the social media.
Beyoncé's Lemonade has received critical acclaim and HBO announced that it would submit the visual album for an Emmy consideration in the variety special category.
"The queen, in middle-fingers-up mode, makes her most powerful, ambitious statement yet," according to an album review by Rolling Stone. "Lemonade is an entire album of emotional discord and marital meltdown, from the world's most famous celebrity; it's also a major personal statement from the most respected and creative artist in the pop game."
The album has not only been positively received by industry critics, but it has become an anthem for fans for being musically, visually, and thematically fantastic.
"The fact that Beyoncé made this album, her best album, as a complete ode to Black women inspires me," one review on iTunes read. "Every song tells a story and Beyoncé tells it beautifully."
Another reviewer on iTunes wrote: "Her blend of visual and musical is reminiscent of the late greats Michael Jackson and Prince! She's sharing her immense gifts with the world with no apology. She's not asking for permission to do it her way......she's just doing it."
According to Billboard, Beyoncé's has sold 17.2 million albums in the USA as a solo artist, topping the charts from the get-go by selling 991,000 copies in the first 10 days after Lemonade premiered.
Most recently, Beyoncé was sued by a Kentucky filmmaker for allegedly copying a short film to make the trailer for Lemonade. But the lawsuit has not slowed the singer's roll.
If you didn't have plans for June 18, you do now. Make sure to lock down an HBO subscription or beg for your best friend's password if haven't done so already. If you've seen it before, you know you're in for an epic encore. If this will be your first Lemonade experience, you'll finally get to see what all that "Becky with the Good Hair" drama has been about.