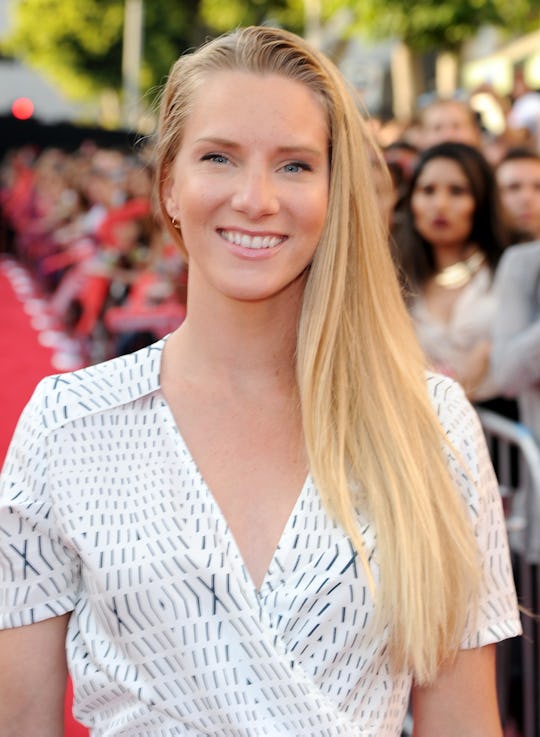 Kevin Winter/Getty Images Entertainment
Heather Morris Welcomes Her Second Child & The 'Glee' Star Called The Experience Amazing
Glee fans, rejoice! Friday, Feb. 12, the former Glee star Heather Morris welcomed her second child into the world, and he is a cutie. The mother of two shared a stunning Instagram photo of her son, Owen Bartlett Hubbell. Morris lovingly captioned the photo: "Owen Bartlett Hubbell 7lbs 3 oz born 2.11.16...I can't tell you how amazing an experience to go from a cesarean and having a VBAC...but I did it with the loving help of my husband, Dr and family :) and of course this little guy," according to Brides.
All seven pounds of him looks healthy and happy. Morris told E! News that her 2-year-old Elijah is "really excited to have somebody to play with because he's at that age where he's active and wants to do stuff." Sounds like the recipe for a happy family. Morris has been pretty adept at making fans squeal from cute overload. The Instagram video she posted of her wedding got tens of thousands of likes from friends, family, and her fandom. The now 28-year-old married her high school sweetheart, Taylor Hubbell and during their California wedding, someone took that video, which showed them dancing surrounded by all of her friends. It was a beautiful start to a beautiful family.
It's hard to say at this point who little Owen resembles, but, with his parents, the odds are good that he'll grow up to be easy on the eyes. He's already off a good start.
Morris first announced that she was pregnant back in August, and since then the family has been preparing for this new addition. Morris told E! News that her son Elijah didn't "really understand the concept. I think he just thinks I'm getting a big tummy."
Though Morris decided not to return to Glee after her first pregnancy (she did make a guest appearance on Glee's 100th episode), she's been very busy taking on new and challenging projects, even late into her pregnancy with Owen. Her latest is very different from Glee. In fact, it may be the opposite of the musical comedy. The Cleansing Hour is a short film built around a webcast that streams exorcisms live. The exorcisms are staged elaborately to hoodwink their audience into believing they are real. The twist is that Morris comes to the show for help, and she really is possessed. The scam website is suddenly confronted with the real thing.
The film project ran a successful Kickstarter campaign and was able to fund and film the project. Though Morris is surely busy with her new bundle of joy, keep an eye out for her. With such adoring fans and a range of talent, she's sure to be back on the scene in no time.