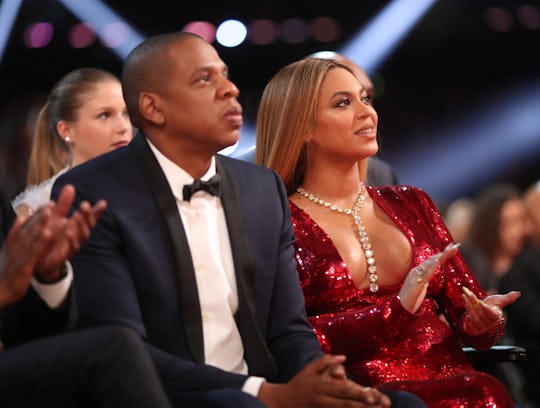 Christopher Polk/Getty Images Entertainment/Getty Images
Everything We Know About Beyonce's Twins So Far
For the past month, the world has debated one very important issue: the birth of Beyoncé's twins. OK, obviously a lot of other crucial stuff has been going on — such as our president's son meeting with a Kremlin-connected lawyer — but really, Queen Bey's new twins have been the talk of the town. And now, as the singer officially confirmed the babies' birth with a gorgeous photo yesterday, fans are dying to know as much as possible about the Carter family's latest additions. So, just what do we know about Beyoncé's twins so far from her Instagram? Well, we still don't have a lot of details, but we definitely know more than we did just a few short days ago.
Ever since news broke that Beyoncé had allegedly given birth to the twins, the world has been in a frenzy. Headlines have been speculating about everything from the babies' names, to their sexes, to their actual birth date. But with no confirmation from Bey or her husband, JAY-Z, it's been difficult to get any hard facts. However, now that Beyoncé has blessed the universe with the first photo of herself holding her new babies, fans everywhere can take a collective relaxing breath. Because now, we know more than ever:
Bey Gave Birth To A Boy And A Girl
While a lot of rumors have been buzzing that Bey had a boy and a girl, nothing was confirmed until she shared the above photo. However, Beyoncé's own caption wasn't that helpful in understanding the sex of the babies. "Sir Carter and Rumi 1 month today," Bey wrote. However, her mom, Miss Tina Knowles, confirmed the sexes by sharing Bey's photo and writing, "Boy and girl what a blessing."
Their Names Are Sir And Rumi
As Bey herself confirmed, the twins have been named Sir and Rumi Carter. News of the babies' names has been circling the web for a while now, but they have been officially announced by Bey with her Instagram. The couple has already filed trademarks for the names, and it's been hypothesized that they chose Rumi after the famed Persian poet.
The Twins Were Born On June 13
As Bey's post noted, the twins were 1 month old when she posted the photo. And Miss Tina confirmed their 1-month-old status by noting the date the photo was taken as July 13. So, the twins were born on June 13, 2017.
Obviously, Bey and JAY-Z are both masters at controlling what the world knows about them and their family. So, until they release more photos and information on the twins, the world will just have to wait to learn anything else.