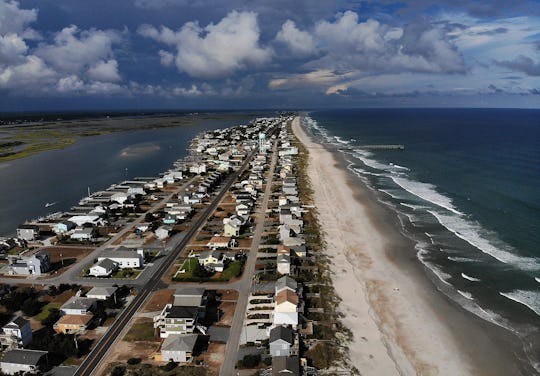 Mark Wilson/Getty Images News/Getty Images
Helping Hurricane Florence Evacuees May Be Easier Than You Realize
As Hurricane Florence roars toward the East Coast, all eyes are on the Carolinas and Virginia. People in the path of this Category 4 hurricane need all the support they can get. Thankfully, though, learning how to help Hurricane Florence evacuees may be easier than you realize. People fleeing a storm need all kinds of support.
At this time, Hurricane Florence may be one of the strongest hurricanes on record to hit the East Coast, with up to 40 inches of rain predicted, according to The Weather Channel. The massive storm is unlike most anything people living in those areas have experienced. At this point, everyone will have to wait and see what the storm actually does when it makes landfall.
Although the people and communities who endure a direct hit from the storm will need help — and they certainly will — those who are evacuating are also in a vulnerable spot. Leaving your home to an uncertain future, and trying to find a safe space for you and your family to stay in the meantime, is its own special level of terrifying. Hotels get expensive, and they fill up fast along evacuation routes. It's a spooky, weird situation for every evacuee. Read on to learn about the many ways you can help make their journey a little easier.