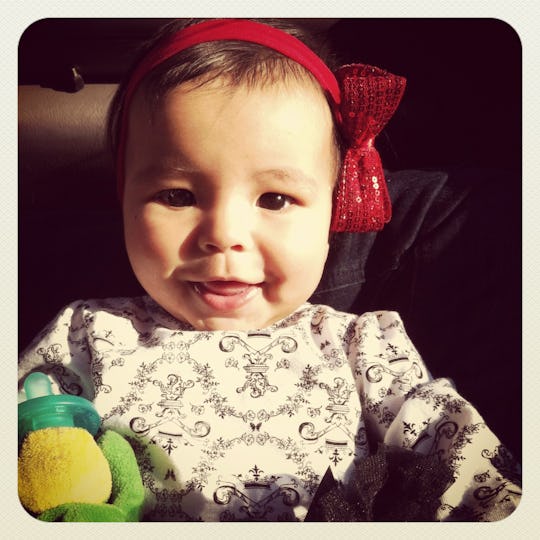 Courtesy of Cat Bowen
Here's What 2018 Has In Store for You, Based On Your Baby's Chinese Zodiac Sign
When I got pregnant for the first time, my grandmother-in-law drew up several charts for my unborn baby. They were all of his potential astrological charts based on the Chinese zodiac. My late mother-in-law went over them with me for hours, painstakingly telling me what each meant, and why it mattered to them. It is thanks to them that I'm actually excited to tell you what 2018 has in store has in store for you, based on your baby's Chinese zodiac sign.
You see, I'm not superstitious. I don't put much stock in signs and the stars, but I get it. For some Chinese people, these beliefs are as important to them as many of our Western faiths are. That's nothing to be mocked. If anything, I found myself grateful that my family already loved this little baby so much, and he hadn't yet been born. These charts aren't cheap to have drawn, and they combine so much modern astronomy, math, and what looked like trigonometry to me, that they're practically a work of art. It was fascinating to go through these charts and see what they thought my son, and later my daughter, would be like based on the day, and even the hour of their births.
This year is the year of the Earth Dog. Each year is assigned not just an animal, but also an element — earth, air, fire, and water. Also, they can be either yin or yang — light or dark. It's strictly binary, complementary, and highly indicative of the year. 2018's Earth Dog is in its yang form, according to Shen-Nong.com. Yang is a hot, bright, and exciting time. Combined with the exuberance of the year of the dog, and its earth form, 2018 should prove to be interesting. I spoke with Master Li Shen of Chinatown, New York, to get the scoop.