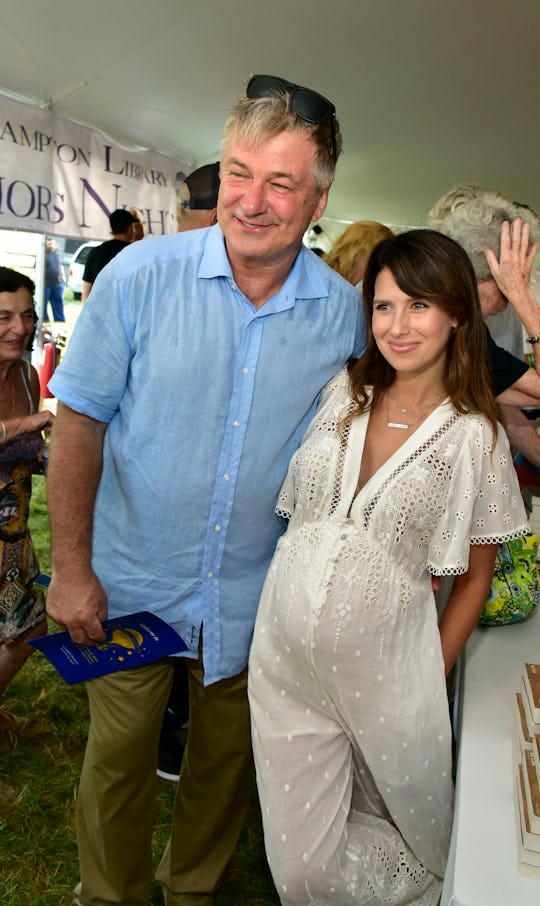 Eugene Gologursky/Getty Images Entertainment/Getty Images
Hilaria Baldwin Shares Postpartum Photo & Sends A Powerful Message
The days after giving birth can be some of the most rollercoaster days for new mothers. While it is a time to celebrate the life a brand new bundle of joy, once the baby is born, many moms feel the need to bounce back to their pre-baby weight. But there are people trying to end these ideals, like new mom Hilaria Baldwin, who shared a postpartum photo two days after giving birth in attempts to end the stigma about postpartum weight gain and normalize postpartum bodies.
One quick search for "postpartum weight" in any search engine will generate hundreds of results with tips and tricks to lose postpartum baby weight. But really, what is the rush? And why are moms in such a hurry to shed the pounds they put on? Hilaria Baldwin, Alec Baldwin's wife and mother of three children, has the same ideas, which is made clear in a photo Baldwin shared on her Instagram account on Wednesday. She posed in the hospital bathroom shortly after giving birth and documented her newly postpartum body for her 180,000 Instagram followers to see. The caption, next to the photo of her new body is inspiring:
I took this yesterday when Leonardo was about 24 hours old...It always makes me a bit nervous to do something like this, but I feel that in the age of such strong body shaming, I want to do all that I can to normalize a real body and promote healthy self esteem.
A yoga teacher by trade, Hilaria does lead an active and healthy life according to People. But Hilaria's message and photo assures that all women's bodies are beautiful and normal, especially immediately after giving birth. There is no reason to hide or be ashamed of the skin you're in — postpartum bodies should be just as normalized as pre-pregnancy bodies.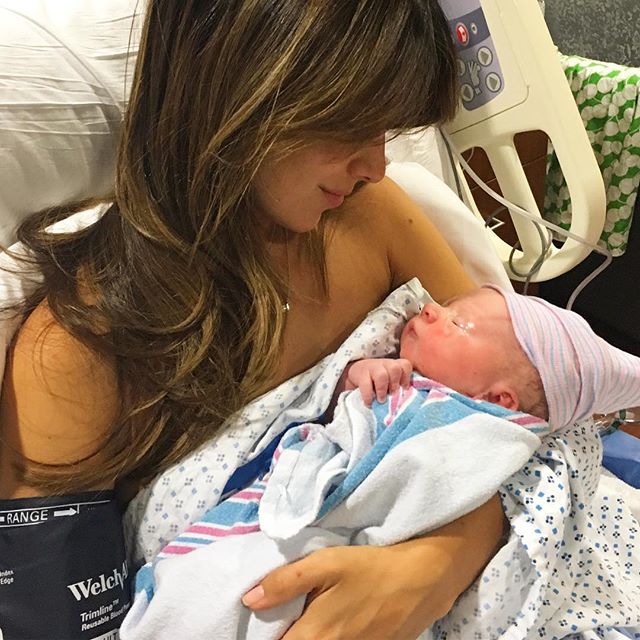 Hilaria gave birth to her second son and third child on Monday, and shared a photo of mother and son on Instagram shortly after, according to People. "We are so pleased to introduce you to our new baby, Leonardo Ángel Charles Baldwin. It was such a special day bringing him into this world," Hilaria wrote in the caption.
Both mother and son look fantastic. Hopefully Hilaria's photo will send a positive message to mothers everywhere and their critics alike. Just because people expect mothers to shed their postpartum baby weight doesn't mean that their bodies are not perfect already. Every body is a perfect body — pre-pregnancy, postpartum, and everything in between.