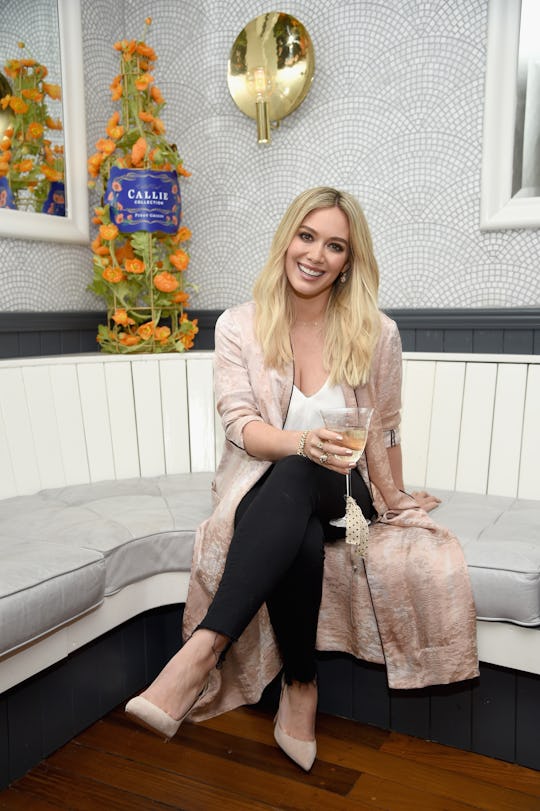 Dimitrios Kambouris/Getty Images Entertainment/Getty Images
Hilary Duff Talks Co-Parenting & The Single Life
In a recent interview with Redbook, Hilary Duff talked about co-parenting and divorce, and the Lizzie Maguire star got super real about all of it. She's been co-parenting her 4-year-old son, Luca, with her ex-husband, retired hockey player Mike Comrie, since they parted ways in 2014. More specifically, she's not scared of acknowledging both the pros and cons that come from splitting parenting duties.
First of all, she told the magazine, getting some alone time as a mom is rather nice. "Some of my friends tell me, 'God, it must be so nice, you get a break from your kid because you share him,'" Duff told Redbook this month. "It's true, I do get a break. I had Luca by myself for a few weeks, no help, when Mike was on the road, and when he got home I was like, 'He's yours! Bye!'"
But clearly, there are also cons that come with co-parenting and being a single mom. "I'm divorced, and it sucks. Well, it did suck for a while; now it's just normal," Duff said. On top of that, she said it took some time adjusting to a more limited schedule, explaining:
I always feel torn or guilty about something. I'm not working right now, and at first I stressed about that, like, "Oh, I shouldn't stay still this long." And that's ridiculous. I have a child; it's totally fine to not be slammed all the time. It feels really good to not be on someone else's schedule — besides Luca's. I'm basically his chauffeur!
As for Duff's relationship with Comrie, they're still friendly — which makes co-parenting much easier. "It wasn't working well enough to stay together, but there was still a lot of love involved. It was just a slow set-in of us not being the match that we used to be," Duff told Cosmopolitan in 2015. "I'm lucky for the person he is and I am and how we decided to handle this."
During her Redbook interview, Duff also joked about the dating scene. "I never think being single sucks until I go out in L.A. with my girlfriends and the options are terrible," she said. "I really attract the old men!"
The ups and downs that come from co-parenting are different for all parents, but it sounds like Duff has been able to take the good with the bad. As she told Cosmpolitan, she always just wants to "fight for happiness." So far, it sounds like she's definitely winning that battle.