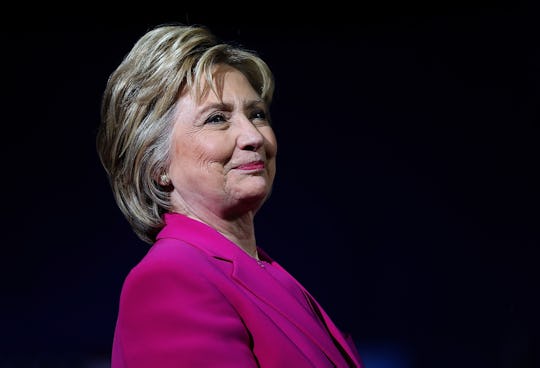 Justin Sullivan/Getty Images News/Getty Images
Hillary Clinton Email Memes Show That The Controversy Isn't Over
Sometimes, Hillary Clinton probably wishes that email had never been invented. But on Tuesday, the presumptive Democratic presidential nominee got good news, as F.B.I. Director James Comey announced that he recommended no charges in the email scandal that has long dogged her. In response, social media predictably exploded with Hillary Clinton email memes, by turns celebratory and outraged.
Tuesday's news is a seeming confirmation that Clinton will not be indicted for her use of a private email server to transmit classified information while she was Secretary of State. Comey said that, during an extensive search, the F.B.I. found no evidence of Clinton intentionally mishandling such information. The news was not all good for Team Clinton, though, as Comey did chastise her for being "extremely careless," while elaborating on many of the ways she had screwed up. The somewhat mixed message of the F.B.I.'s verdict ensures that the issue will likely remain a controversial one during the course of the general election.
Still, many on the Republican side had been crossing their fingers for an indictment, while some #BernieOrBust-ers had undoubtedly been holding out hope as well, so many Clinton supporters took the opportunity to breathe a huge sigh of relief at the news. Lots of the memes popping up reflected their joy.
Many were quick to point out that the email news was the second time in a week that governmental investigation failed to turn up evidence of Clinton wrongdoing. Last Tuesday, after what the New York Times called "one of the longest, costliest and most bitterly partisan congressional investigations in history," the House Select Report on Benghazi found no new culpability for Clinton in the other big scandal she has been fighting over the course of her campaign.
Still, many were upset, remaining convinced of Clinton's corruption, pointing out ties to a different Clinton scandal, and questioning whether or not she enjoyed special privilege during the investigation.
Not all of the memes about the verdict are funny, though. A lot of the ones floating around from those upset about the verdict were too laden with misogyny, paranoia, and violent undertones to include in this article. For example, there's a vocal contingent on social media of those convinced that Clinton murders her enemies, and that the reason Comey came to the conclusion he did was that he was afraid for his life.
Perhaps it's time for us all to acknowledge that Clinton made some mistakes, accept the F.B.I.'s verdict, and then, as encapsulated in this beautiful meme, move on to the issues that matter more.