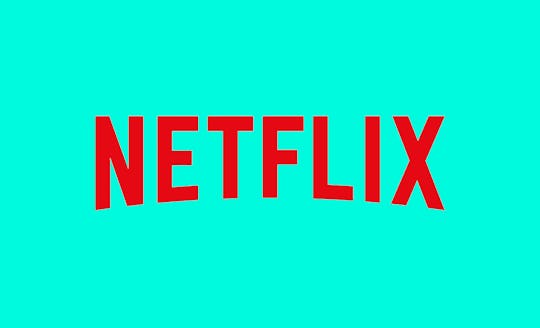 Liz Minch/Bustle
Holiday Travel With Kids Is The *Worst*, But Netflix Has A Solution
Children are obviously wonderful, beautiful little blessings and you love them to pieces. They are also occasionally a waking nightmare to travel with. But around the holiday season, there's sometimes just no avoiding it. Holiday travel with kids is the worst, but thankfully, Netflix has a solution. You're just trying to make it to grandma's this Thanksgiving without a Home Alone situation or your cherubic angel kicking the seat of the passenger in front of you so hard that the authorities have to get involved. The holidays are the busiest travel dates of the year, which is made only more difficult with kids to wrangle. What you need is a good old-fashioned distraction.
According to a recent survey conducted by SurveyMonkey, parents agree that keeping everyone entertained and happy is a top priority when it comes to travel. The results of the survey showed that 26 percent of the parents polled agreed that keeping kids entertained was a top concern while 36 percent agreed that keeping themselves entertained was more of a priority. Luckily, Netflix now has a download feature, "Netflixing in Public," so you can save shows and movies on your laptop, phone, tablet, whatever, for hours of blissful contentment from you, your children, and your fellow airline passengers. In fact, 44 percent of the participants in the survey said that they watch shows and movies during flights.
So what should you be downloading this holiday season to keep the kiddos occupied so you can have more of a stress-free travel experience? For starters, we recommend checking out this fun, kid-friendly Orange Is The New Black-inspired jingle, performed by Tim Kubart, that's sure to get your in a festive mood. It's the parody you never knew you needed.
Once you do that, here are a few other recommendations of TV shows and movies you should download for your kids (and for yourself) to enjoy while you're on the go!
How The Grinch Stole Christmas
What better way to get everyone in the holiday spirit than with a classic holiday story? How the Grinch Stole Christmas is absurd, heartfelt, and features some truly fantastic prosthetics that families of all ages can appreciate. Also, gently threatening to take away Christmas is a great way to get kids to behave around the holiday season. Um, or so I've heard.
Trollhunters
A Netflix original series brought to life by the legendary Guillermo del Toro and DreamWorks animation, this story centers around a high school boy who has to save the magical underground world right below his average town. It's guaranteed to keep your kids entertained for literal hours.
Smurfs: The Lost Village
Who doesn't love a village of tiny blue people just trying to make their way in the world? Sure, it may not satisfy adult viewers, but I promise that your very small children will stay riveted for hours.
The Secret Life Of Pets
Odds are most of you already know the entire soundtrack of this movie by heart, so you know that your kids will be entertained by this one as they imagine what life is like for their own pets after they leave for school. Speaking of school...
The Magic School Bus
Why not let this trip be both entertaining and educational for your children? In The Magic School Bus, the world's best teacher Miss Frizzle uses her magic school bus to take her students on amazing field trips for a fun and unique way to learn. Sometimes this even involves shrinking and going inside a fellow student's body to better understand germs.
Orange Is The New Black
OK, this one is for you, mom. While the kids are busy with their own shows and movies, why don't you catch up on Orange is the New Black on your own device in peace?
This list has everything you could possibly need during a long journey. So whether you're traveling by plane, train, or automobile, you'll be at your destination before you know it. Well done, Netflix. Well done.
Check out Romper's new video series, Romper's Doula Diaries:
Watch full episodes of Romper's Doula Diaries on Facebook Watch.