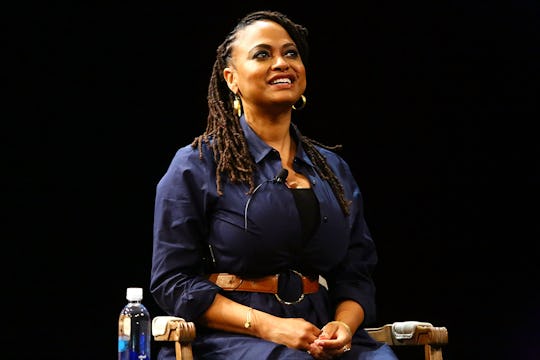 Hollywood Needs More Female Directors, And Vulture's List Gives Plenty Of Amazing Options
It's no secret that there's a major lack of female filmmakers in Hollywood. Every year for nearly 20 years now, the Center for the Study of Women in Television and Film at San Diego State University has released reports summarizing the percentage of films that are helmed by female filmmakers. The numbers are bleak. In 2014, for example, only 7 percent of the 250 top-grossing domestic films were directed by women, and only 11 percent were written by women. Pathetic, right? These are the top-grossing films, so it's not necessarily that there aren't enough lady filmmakers; rather, they're not being hired by major studios. And Vulture's amazing list of 100 female directors who are all excellent candidates for Hollywood's future Blockbusters prove that this is a lack of opportunity, not of talent. 
Some on the list are obvious candidates, like Elizabeth Banks, director of Pitch Perfect, or Kathryn Bigelow, the only woman to ever win an Oscar for best director, which she received for The Hurt Locker. Many on the list, though, are lesser-known talents, including Valerie Faris, the co-director of Little Miss Sunshine, and Debra Granik, director of the highly acclaimed Winter's Bone, a film that, incidentally, introduced the world to Jennifer Lawrence.
Speaking of Jennifer Lawrence, last year's Sony leak revealed that she was paid less than any of her male co-stars in 2013's American Hustle, which is just one of many depressing examples showing that women both behind and in front of the camera are victim's of Hollywood's chauvinism. In an essay for Lenny, Lena Dunham's website, Lawrence had this to say about her tendency to be too accommodating: 
I'm over trying to find the 'adorable' way to state my opinion and still be likable! Fuck that. I don't think I've ever worked for a man in charge who spent time contemplating what angle he should use to have his voice heard. It's just heard. 
If a socially conditioned modesty is one reason both actresses and female filmmakers are underpaid or underrepresented in Hollywood, straight-up discrimination is another. In a 2002 interview with Salon, Mary Harron, the director of American Psycho, said that she had trouble securing deals with top studios even after she had proved her worth as a director. "American Psycho made a huge amount of money," she told Salon. "It did very, very well in Europe and tremendously well on video, and I think if I was a guy I would have had a lot more offers having made that film."
Mira Nair, the director of Monsoon Wedding, told Salon that she feels pigeon-holed into making chick flicks. "Once I was very keen on a political thriller. I went out to L.A. to lobby for it and I got the vibe that they were humoring me."
This type of discrimination is all the more reason that Hollywood execs should seriously check out Vulture's list of directors. These women aren't only making 'chick flicks.' (Not that there's anything wrong with a chick flick!) The list includes Tamra Davis, the director of Billy Madison and Half-Baked. Not exactly your standard chick flicks, right? Also included is Kimberly Peirce, director of the 2008 war drama Stop-Loss. 
And Selma's Ava DuVernay:
In a recent interview with The Washington Post, Martha Lauzen, author of the annual San Diego State University reports on women in the film industry, said the problem comes down to a persistent cultural difficulty with taking direction from women. "Directors are thought of as being leaders on the set, and I don't think we can discount the power of perception," Lauzen told the Post. "As a culture, we are clearly grappling with how to react to women in positions of power." 
Amen, sister.