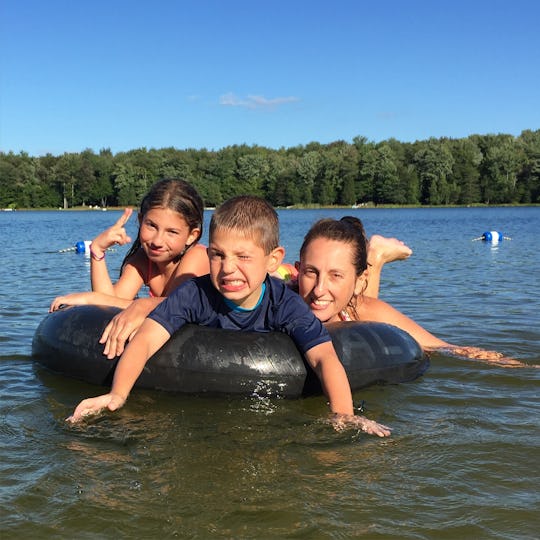 Courtesy of Liza Wyles
How 8 Moms Are Explaining The Outcome Of The 2016 Election To Their Kids
In the wee hours of Wednesday morning, after a long night of reporting from polling stations all across the country, the American people did what so few thought it capable of: besting former Secretary of State Hillary Clinton by more than 50 electoral votes, Donald Trump became the President-elect of the United States of America. Hours later, after the results proved not to be one long, unending bad dream, mothers across the country were faced with an impossible task: figuring out how to explain the outcome of the election to their children.
Though reports on Wednesday morning indicate that Clinton won the popular vote, Trump took key states like North Carolina, Pennsylvania, and Wisconsin to secure the White House. But after running a campaign that fed off of hurling misogynistic, fat-shaming, derogatory, xenophobic, and racist comments in every which direction, President-elect Trump (a title I'll spend the next four years getting used to) is now faced with uniting a country that has spent the last two years of this election cycle firmly tearing itself apart. Beyond the work that lay ahead of Trump, parents now face an equally frustrating chore.
Below, Romper spoke with eight mothers who offer a candid look into the conversations they had with their children this morning. Though many of us are having an incredibly difficult time figuring out how we'll digest and live with the news, these women spell out how they're helping their kids understand and grapple with the ever-changing definition of what it means to be an American in the aftermath of the 2016 election.